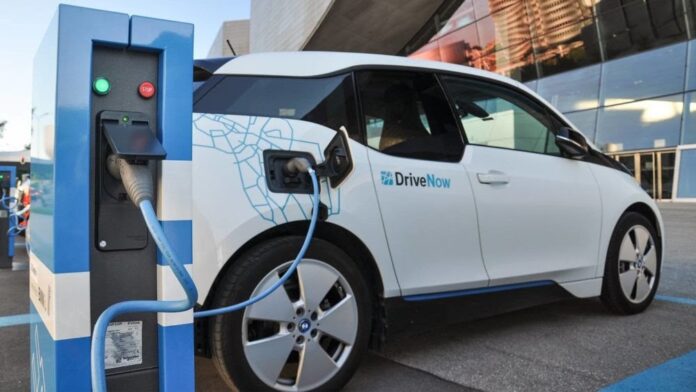 Regal Automobiles has announced plans to begin assembling electric vehicles in Pakistan from the next year, beginning with a compact electric car that can travel 180 kilometres on a single charge. Regal is the only car manufacturer in Pakistan to build DFSK electric vehicles under plant machinery plus CKD (Completely Knocked Down) supply arrangement with DFSK Motor Co. Ltd.
Read more: Government Eases Sales Tax on Local Electric Vehicles (EVs) from 17% to 1%
Regal signed an MoU with ChongQing Sokon Motor to assemble electric vehicles in Pakistan
Regal Automobiles is in talks with multiple vendors for CKD cooperation agreements regarding the supply of parts for this small electric car. Regal will set up the electric vehicles assembly line in Pakistan as part of a strategic partnership with DFSK Motor Co. Ltd. through which the company has signed a Memorandum of Understanding with an exclusive supplier of DFSK Motor Co. Ltd. named ChongQing Sokon Motor (Group) Imp. & Exp. Co. Ltd. for the import of the plant and machinery for the electric vehicle assembly.
To start the project, an industrial land plot measuring 3 acres has been allocated within the current freehold land. The project is expected to end by February 2023, following which commercial production will begin. Regal Automobiles plans to lift the automobile sector by manifold and will improve the overall socio-economic situation in the country.
Government pursuing eco-friendly transport policy
The climate change ministry is pursuing a  policy with a target that 30 percent of all new cars, big and small trucks, vans, and jeeps would be electric vehicles by 2030 that would help reduce the emissions by 65 percent. With 43 per cent of the airborne emissions in the country coming from the transport sector transitioning to electric vehicles would provide a huge opportunity to reduce air pollution. Hence, the use of electric vehicles is promoted to bring down Green House Gas emissions.
Source: Pro Pakistani