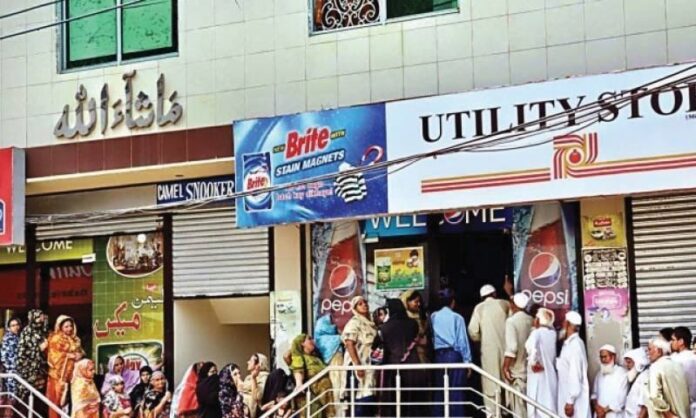 The government has abolished the One-time password systems (OTP) for the purchases at utility Stores. Under the direction of PM Shehbaz, The Utility Stores Corporation (USC) is also increasing the number of PoS counters at every supermarket store and mini-market in Lahore and Islamabad.
Abolishing one-time password systems to ensure transparency
Along with abolishing one-time password systems, the government has also removed the requirement of photocopy in order to ensure the transparent transfer of federal government subsidies to the actual beneficiaries. The shopper will now have to present the original CNIC at the counter for purchasing subsidized items at utility stores. The customers will receive a message on their registered mobile number after purchasing.
In order to improve the services at utility Stores, the PM has issued directives to provide water coolers, tents, chairs, and fans to the customers at the utility stores. However, tents and water supply are already in place and orders have been issued to improve them further. Furthermore, all zonal managers have been urged to contact all the Deputy Commissioners of Punjab and Islamabad in this regard.
Read more: NRTC, PTCL, and USC join hands to digitize Utility Stores across the country
Price list of the commodities available at utility stores
According to the federal government subsidized rate list, the price for sugar at a utility store is Rs70/kg, Ghee 300/kg while a 10 kg flour bag is Rs400. Moreover, the officials have claimed that over 1500 items are being sold at subsidized rates at the utility stores. The Finance Minister, Miftah Ismail, has also directed the concerned ministries to work on the proposals for the targeted subsidy to support the society. In this regard, the finance minister, Miftah Ismael, has also invited the participants to present pragmatic, highly effective, and targeted subsidy proposals.