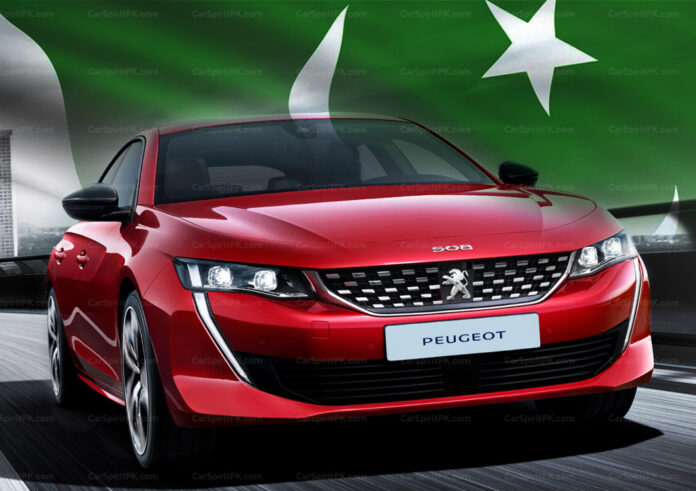 European automotive manufacturer, Peugeot, has officially launched operations in Pakistan – with its exclusive partner Lucky Motor Corporation – followed by the opening of eight 3S Peugeot-Lucky motor dealerships in six cities, as well as a state-of-the-art car assembly facility in Pakistan. The newly launched Peugeot 2008 comprises of several high-tech features like adaptive cruise control, forward collision warning, blind-spot detection, hill-start assist, lane-keeping assist, electronic stability programming (ESP), drowsiness detection, road sign, speed limit recognition and recommendation, a 180° camera, overhead vehicle view, etc.
The launch of the Peugeot-Lucky motor created 650 jobs in the country
LMC CEO Asif Rizvi said the company has invested Rs4 billion in the Peugeot-Lucky motor project — including plant, machinery, and sales network — which led to the creation of 650 jobs. He said LMC is set to change the automotive landscape of Pakistan by introducing a European brand. Talking about the newly launched Peugeot 2008 model he said that it gives enough power equivalent to 1,800cc and delivers at a fuel consumption rate of as high as 15km per liter as compared to 10 km per liter for a 1,800 cc engine.
Linda Jackson, CEO of the PEUGEOT brand, said: "We are delighted with this partnership and what it means for the Pakistani market. This will be the first time a European car is assembled in Pakistan and we are excited to work with Lucky Motors to support employment, localization, and the local automotive industry in the country. Internationalization is a key focus for PEUGEOT, with the B and C segment SUV growth representing a great opportunity for us. This is also bolstered by the evolution of the legislation of the country towards electrification which is in line with our own strategy."
Read more: Government extends Tax Relief to cars up to 1000cc
Dealerships in Pakistan
Peugeot has added the names and locations of its dealership in Pakistan to its official website. They are:
Islamabad – Peugeot Expressway
Faisalabad – Peugeot Textile City
Gujranwala – Peugeot Green Fields
Lahore – Peugeot Samaa and Peugeot Defence
Sialkot – Peugeot Sports City
Karachi – Peugeot Macca and Peugeot Clifton
Source: DAWN