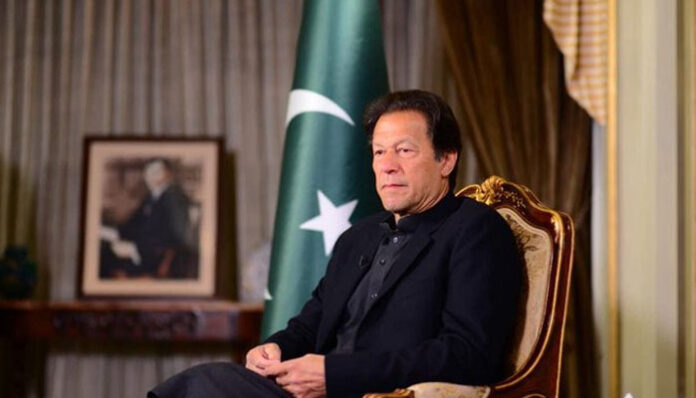 Pakistan's first-ever national security policy draft would be presented before the NSC, if approved, it will become the first-ever national security policy in a documented form since its inception as it hasn't been codified in the last 70 years. The meeting will be attended by Interior Minister Sheikh Rashid, Information Minister Fawad Chaudhry, Adviser to the Prime Minister on National Security Moeed Yousaf, and other senior government and military officials.
Read more: Government Inaugurates Pakistan's First-Ever Plastic Road
PM Imran Khan summoned a meeting to discuss national security policy
According to Information Minister Fawad Chaudhry, Prime Minister Imran Khan has called a meeting of the high-powered National Security Committee to discuss internal and external security issues. The meeting will also review the country's first-ever national security policy.
وزیراعظم عمران خان نے کل نیشنل سیکیورٹی کونسل کا اجلاس طلب کرلیا ہے، اجلاس میں ملک کی تاریخ کی پہلی نیشنل سیکیورٹی پالیسی منظوری کیلئے پیش کی جائیگی۔

— Ch Fawad Hussain (@fawadchaudhry) December 26, 2021
A publication noted that the national security policy draft puts economic and military security at the core of policy and outlines the challenges and opportunities facing Pakistan in the coming years. In addition, it would provide policy guidelines for mitigation and actualizing opportunities through a whole-of-government approach. Apart from the underlying economic and military issues, the draft sheds light on the country's water security as well as population growth, terrorism, and foreign policy, particularly concerning the Kashmir and Afghan issues and relations with other countries in the region and many more.
The opposition boycotted the meeting
Fawad Chaudhry regretted the decision of opposition parties who boycotted the meeting of the Parliamentary Committee on National Security. He said that it is the first time in seven decades that a government is presenting its policy on national security in Parliament and it was a matter of national security, not any political affair.
وزیراعظم عمران خان نے کل نیشنل سیکیورٹی کونسل کا اجلاس طلب کرلیا ہے، اجلاس میں ملک کی تاریخ کی پہلی نیشنل سیکیورٹی پالیسی منظوری کیلئے پیش کی جائیگی۔

— Ch Fawad Hussain (@fawadchaudhry) December 26, 2021
Source: Dawn