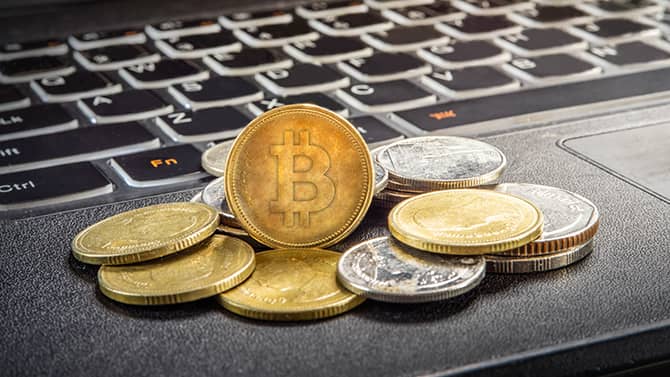 The cryptocurrency rise has had a significant impact on the global market. The nations that were once sceptical of cryptos and banned them are now in the phase of introducing national crypto policies. One of the examples in this list is China. The country had banned Bitcoin but has now introduced its national cryptocurrency under the digital Yuan. Let's unfold the key developments that have taken place in China in the crypto domain. Connect with Sign in to know more about the tesler.software.
Ten government agencies and the People's Bank of China released a notice on September 24, 2021, to clarify that cryptocurrencies are not considered legal tender. Furthermore, all bitcoin exchanges operating offshore and offering services to Chinese nationals are prohibited in China. According to the government, any businesses that provide services to offshore cryptocurrency exchanges with workers resident in China would be looked into and penalised. China has now been added to the list of nations that forbid or have restrictions on cryptocurrency. These regulations apply, among other places, in Indonesia, Nepal and Egypt.
Crypto policies in China
Exchanges of legal tender and virtual money, the purchase or sale of virtual goods (including those to citizens of China abroad), and the dissemination of information (including technical assistance and marketing services) for digital currencies are now prohibited. The current restriction aims to better detect and probe cryptocurrency trading behaviour by combining offline and online inquiry.
Financial firms are prohibited from offering services for cryptocurrencies, such as initial registration, bank transactions, and other actions that make using cryptocurrencies easier. Websites and online businesses also prohibit using cryptocurrency as a form of payment. Additionally, cryptocurrency commercials are not allowed, and keywords associated with them are tracked. In essence, China's prohibition echoes world fears about cryptocurrencies. Governments in the US and Asia are worried that using digital currencies would increase risk, encourage criminal activity, hurt investors, and undermine governmental control over monetary systems.
The Chinese authorities have claimed that virtual currency trade has facilitated the increase in betting, forgery, financial fraud, Ponzi schemes, and other nefarious activities. Therefore, a cryptocurrency ban is required to uphold social harmony and national security.
Why is Chinese crypto mining coming to an end.?
The "blockchain," a distributed record used by numerous computers to verify transactions, is the foundation of cryptocurrency innovation. New "coins" are given to participants in this activity, known as crypto-mining. China has become one of the major mining hubs due to its affordable computer hardware and low-cost electricity. Hackers have previously accused the bitcoin sector of being to fault for the global lack of potent graphics cards due to mining's enormous popularity. There are worries that token mining would hurt the ecosystem and interfere with worldwide ecological objectives.
Although crypto-mining operations use a lot of energy and produce a lot of carbon emissions for bitcoin profit, they only make a small proportion of the country's GDP and have a small influence on how quickly industries develop and how quickly science and technology advance. Additionally, the dangers associated with the creation and use of crypto money are coming to light more and more.
Furthermore to the previous clampdown, the latest NDRC notice emphasised that funding for new virtual currency pipeline projects should be forbidden; local authorities should expedite attempts to phase out the existing project because it is believed that the blind and unorganised advancement of crypto money has a deleterious effect on the improvement of elevated social and economic development, sustainable energy, and reducing emissions, which may potentially harm the objectives of emissions reduction.
In addition to the financial system not adopting cryptocurrencies or offering related services, China does not recognise cryptocurrencies as legal tender. To enhance investor protection and prevent investment risk, the government has implemented legislation since 2013 that bans the trading of cryptocurrencies and any connected activity. Events involving cryptocurrencies or initial coin offerings (ICO) have been prohibited, and national virtual currency exchanges and ICOs have been outlawed.
In the past, the wealthy in China circumvented capital regulations by investing in foreign property, coming up with inventive international trade invoices, and even pressuring their staff to wire funds to overseas accounts. With Bitcoin, Chinese citizens can purchase international commodities more quickly and without the interference of Chinese authorities. Cryptocurrency and several other blockchain technology cryptocurrencies can provide capital restrictions much more readily than a traditional currency conversion that leverages the banking system because of its decentralised nature.
Conclusion
China wants to stop capital outflows and promote the domestic distribution of wealth with its common happiness programme. If the wealthy used offshore cryptocurrency trading to get over China's already severe currency controls and acquire stocks abroad, wealth redistribution efforts by China would have been far more challenging to attain. Despite the political necessity, enacting such a tight restriction on bitcoin transactions will be very challenging.
Also read: Learn about UK's cryptocurrency policies