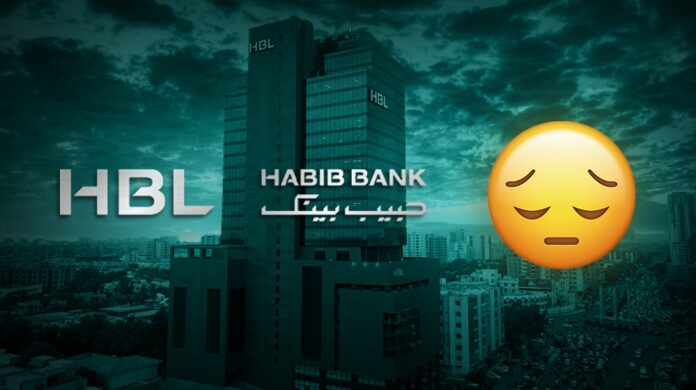 Pakistan's largest and most thriving bank, Habib Bank Limited (HBL) is once again in the news for leaving its clients in a lurch after the online services of the bank went down again. Customers encountered either interrupted or no service at branches, ATMs, online, and related mobile banking channels.
Online Services of HBL Tumbles Again After Hundreds of Customers Try to Use them
The online services of HBL have yet again tumbled after hundreds of thousands of clients tried to make transactions on the very first working day in the banking sector of the calendar year. Clients were not able to withdraw cash at branches using cheques while firms were not able to transfer funds into HBL accounts. 
After receiving an overload of complaints and a lot of heat on social media regarding the outage of its online services, HBL finally built up the courage to reply via its Twitter account:
Pakistan's largest bank HBL entire system is down for more than three hours. Customers can't withdraw cash via checks at branches, make fund transfers or even check balance via internet banking @HBLPak

— Faseeh Mangi (@FaseehMangi) January 4, 2022
This is Not the First Time HBL Has Disappointed its Customers
The online services of the bank were consistently inadequate in the closing months of 2021, and the same has continued in 2022. In October 2021, HBL's online services went down twice, causing major disruption to its clients in the first week of the month, which continued in the second week despite urgent actions taken by the bank. 
Read more: HBL Denies the Rumors of its System Being Hacked As a Result of a Cyber-Attack
Besides the recent outage of its services, HBL outperformed all other competitive banks in the banking market with its profitability. It also took first place in terms of customer complaints received by the Pakistan Banking Ombudsman and the PM Portal. The total number of complaints received was 5,317, particularly above the number received by any other bank in the country.
Source: Pro Pakistani