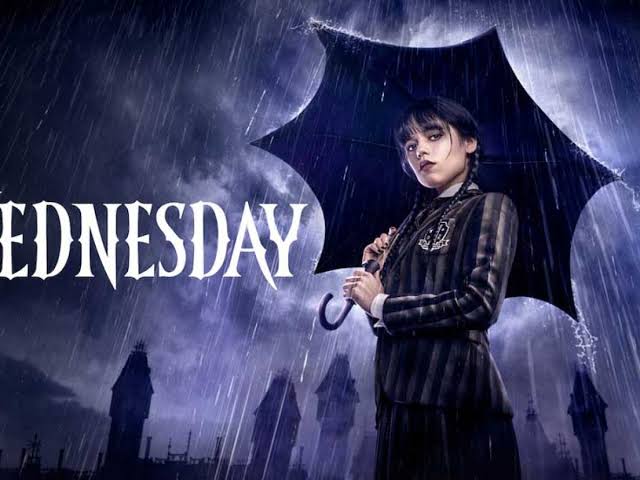 Netflix has ordered a second season of The Jenna Ortega-starrer, 'Wednesday,' the show has overtaken Dahmer to become the second most-watched U.S. show behind season four of Stranger Things. The eight-episode first season of the series centred on the 'Addams Family' set a new platform record for most hours viewed for an English language series in its first week with over 341 million hours.
Wednesday – The New Smash Hit for Netflix 
Wednesday focuses on the Addams Family l gothic teenager Wednesday, played by Jenna Ortega, as she moves into boarding school Nevermore Academy, later she found herself in the strange social hierarchy of the supernatural student body. She tries to solve a series of strange murders taking place in and around Nevermore's locality; during her time at the academy, she also learned more about her parents.
According to Netflix, the show racked up a record-making 341.2 million viewing hours,  beating Stranger Things. Netflix said in a tweet; 'Wednesday now holds the record for most hours viewed in a week for an English-language series on Netflix, with 341.2 MILLION HOURS!' Alfred Gough and Miles Millar developed the series and served as co-showrunners and executive producers. They said; "Thrilled to continue Wednesday's tortuous journey into season two. We can't wait to dive head first into another season and explore the kooky spooky world of Nevermore. Just need to make sure Wednesday hasn't emptied the pool first."
User Reviews
The show has been getting some really great reviews that depict the popularity of the hit series. A user wrote; "Whole family loved it. 11 year old was a little scared after seeing the monster but I told her how hard someone worked in the cgi department to make the monster look scary but not too scary and all was well. The ending was so sweet; we are looking forward to season 2," Regarding the exceptional display of Jenna's character, a group of friends said; "Jenna is absolutely nailing it as the lead character. She seems to have such poise, grace and excellent grasp of the character's origins & upbringing." 
Also read: Netflix Crashes After the Release of Stranger Things Season 4, Volume 2