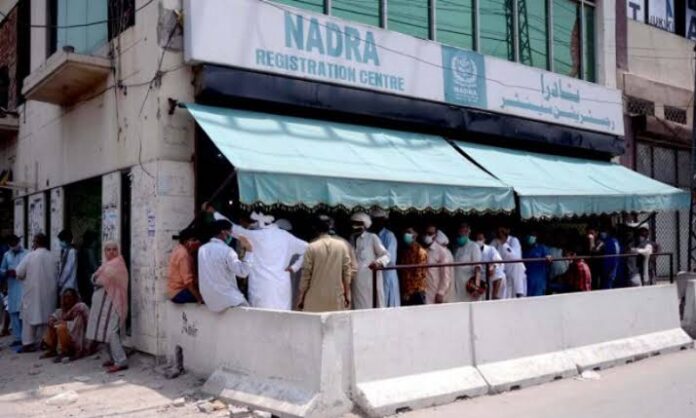 A senior official of NADRA issued a statement stating that the Nadra management has taken a strong exception to what he called an irresponsible statement issued by a senior government official and has requested the relevant authorities to seek an explanation from the concerned officer. NADRA demanded explaination after its database hacking news surfaced the news which was a 'misunderstood statement' uttered by an FIA official during the standing committee meeting.
NADRA demanded explaination as its integrity was questioned
NADRA's official regretted that a statement of this stature has come when NADRA is working to re-establishing its footings as one of the leading ID solutions providers in the world. He said, "These baseless insinuations carry unintended consequences, including reputational damage to the organisation servicing foreign governments and clients as the leading system integrator."
NADRA demand an explaination from FIA; an allegation is coming from one of the biggest government institutions in the country, which may hamper its efforts to regain marketplace in the ID world. NADRA's official further clarified that its data is not available online and has never been hacked or compromised. He also added that the national registration authority ensures through its design, policies and practices that the privacy of citizens' ID remains the utmost priority.
Read more: FIA Denies Statement Regarding NADRA'S Data Breach
The IT Infrastructure goes through regular checks
The official from NADRA confirmed that The IT infrastructure of Nadra goes through regular internal and external security audits and vulnerability and penetration testing. He explained, "Nadra uses the Defence in Depth (DiD) multi-layered approach to cyber security in which a series of defensive mechanisms are layered to protect citizens' data and information. If one mechanism fails, another steps up immediately to thwart an attack."
Nadra Chairman Tariq Malik was disappointed to see non-technical bureaucrats playing naively to expand enemies agenda. The chairmen linked all such baseless news with the attempts of Pakistan's enemies to trigger creative chaos and create a trust deficit between the State and citizens.
Source: DAWN