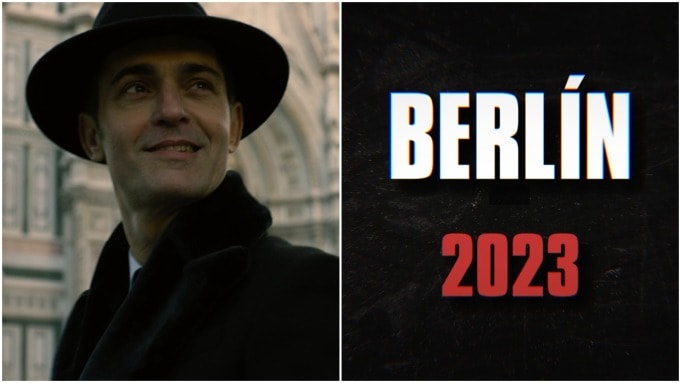 Money Heist, also known as La Casa De Papel, is about to wrap up its final season in a few days. Volume two of the fifth season is set to stream this week on Netflix, bringing an end to one of the most demanded shows of Netflix. Although the odd good news for money Heist fans, the popular video streaming platform Netflix has okayed a money Heist Spin-off, Berlin.
Money Heist Spin-off to launch in 2023
The money Heist Spin-off will focus on one of Money Heist's most popular characters Berlin, played by Pedro Alonso and is tentatively named Berlin. Netflix has officially ordered the spin-off project to see actor Pedro Alonso returning to play Andres de Fonollosa, aka Berlin.
Read more: WhatsApp Released Money Heist Sticker Pack to Celebrate the Release of the New Season
La Casa de Papel revolves around a ragtag group of misfits who decide to break into the Spanish mint to print and then steal millions of Euros in untraceable cash. At the same time, Berlin was featured as a deplorable, misogynistic, racist, and a sometimes-psychopath character. He was the second-in-command of the robbery at the Royal Mint of Spain and was also a major part of planning the robbery with the Professor. It was later revealed that he was terminally ill, WhO eventually laid his life for the fellow gang members.
Este atraco llega a su fin… pero la historia continúa… Berlín 2023, solo en Netflix.

This heist might come to an end… But the story continues… Berlin 2023, only on Netflix.#LCDP5 #MoneyHeist pic.twitter.com/lANhx8Ayv4

— La Casa de Papel (@lacasadepapel) November 30, 2021
Squid Game star to play Berlin in the Korean remake of La Casa De Papel 
Netflix was planning on working on a Korean adaptation of the same series, and the cast was announced in March 2021. But, one casting that remains was of Berlin. Now, the makers have signed Squid Game star Park Hae Soo to play Berlin in the Korean remake of Money Heist. Squid Game is another popular season on Netflix that has garnered much attention and has remained on the top spot for quite a long time.
Squid Game's Park Hae-soo will play Berlin in the upcoming Korean version of La Casa de Papel / Money Heist! pic.twitter.com/ntQPPIOaOt

— Netflix (@netflix) November 30, 2021