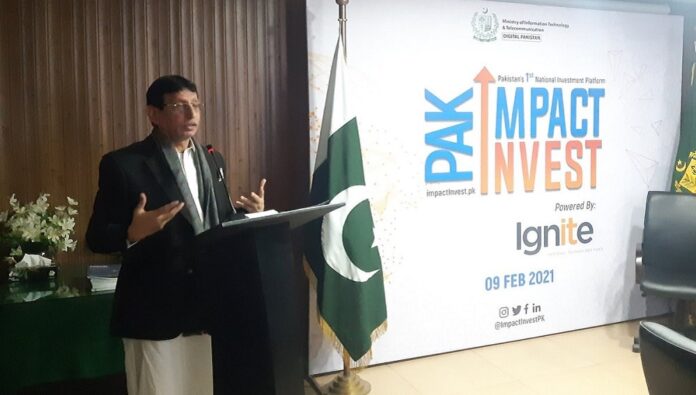 Federal Minister for IT and Telecommunication, Syed Amin Ul Haque, has been appointed as the President of Global Science, Technology, and Innovation (STI) Committee of the World Business Angel Investment Forum (WBAF), a sub-organization of G20 countries.
As per the reported information, the Federal Minister has been chosen for this prominent position due to the eminent role he performed in the IT and telecom sector in Pakistan.
The WBAF has chosen Pakistan out of 127 countries for the notable position in the office. Moreover, India was also in the queue for this prominent position in the office, but the WBAF preferred Pakistan.
Read more: Two foreigners defrauded by a Lahori man in an investment scam
While conversing with the journalists, Amin ul Haque said, "it is an honor for Pakistan, and I hope that it will pave the way for Pakistan to become a technology hub in South Asia."
The Minister further stated that under the governance of our Prime Minister Imran Khan, the people of Pakistan will be able to access more international opportunities, while start-ups, small-scale businesses, and firms will also access foreign investors.
He further mentioned that Pakistan's IT, science, technology, and telecommunication sectors will be available for the world and foreign investors. This will lead our country to greater business development, foreign investment, and employment opportunities throughout the nation.
As it can be derived from the past news, an efficient team of the Ministry of IT has been deposited and is constantly working on this matter. The end goal is to promote Pakistani talent, startups, and SMEs, all over the world, and to encourage investors from abroad to come to Pakistan.
Moreover, the World Business Angels Investment Forum (WBAF) is an international association working to ease access to finance for businesses ranging from large-scale to small-scale. With the absolute aim of creating more job opportunities, eliminating job crises, and serving more social justice across the globe.
Source: Ary News