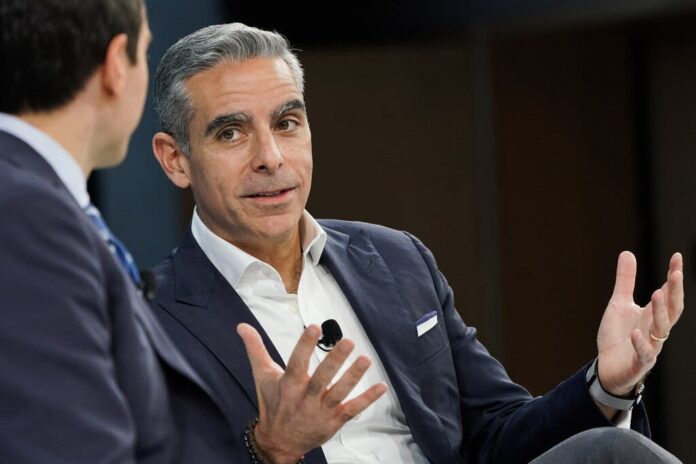 On Tuesday, Meta announced that David Marcus, the head Meta's cryptocurrency efforts plans to depart from his post when the year ends. David Marcus previously was employed at PayPal and then joined Facebook in the year 2014 to manage the instant messaging app, Messenger. However, he ultimately took over projects to roll out a new digital currency and e-wallet, acknowledged at the period as Calibra and Libra.
David Marcus Directed Meta's Cryptocurrency Efforts
Furthermore, the digital currency under Meta's cryptocurrency efforts was spearheaded by David Marcus, this cryptocurrency is to be utilized by WhatsApp and Facebook users to transfer remittances internationally. The digital currency project under Meta's cryptocurrency efforts, originally named Libra, was next named Diem after the latest rebranding. "I remain as passionate as ever about the necessity for change in our payments and financial systems," Mr. Marcus told in a string of tweets. "My entrepreneurial DNA has been nudging me for too many mornings in a row to continue ignoring it."
Read more: Meta Partners with Microsoft to Integrate Facebook-Like Workplace and Teams
David Marcus Was First Appointed by Meta to Manage Messenger 
In addition to this, David Marcus established Zong, a phone payments startup that was procured by PayPal, the finance giant in the digital world. He quickly rose while working at PayPal, he was then appointed by Facebook to manage the Messenger app, expanding it to reach numerous Facebook users. David Marcus was profoundly involved within the growth of Bitcoin and other digital currencies, serving as an expert to corporations such as Coinbase, while he was employed at Facebook.
Under Meta's cryptocurrency efforts, digital currency Libra was a pet project of the CEO Mark Zuckerberg, into which David Marcus parlayed his knowledge. The said project was an attempt to democratize economics in order that people could utilize Meta's applications to conduct transactions of cryptocurrency to one another worldwide, which they might ultimately trade for local money.
Source: The New York Times