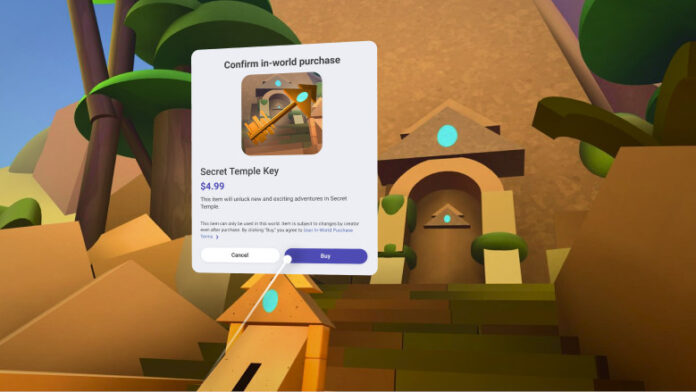 Meta is testing the user monetization tools that gives an opportunity to content creators to sell the digital goods to Horizon Worlds's users. Meta said; "While we're launching this today as a test with a handful of creators to get their feedback, these types of tools are steps toward our long-term vision for the metaverse where creators can earn a living and people can purchase digital goods, services, and experiences."
User Monetization Tools to aid the vision of Metaverse
Meta is expanding the $10 million Creator Fund launches last year that will provide resources to Horizon World creators to build virtual items and effects and sell them in their worlds. For example, someone could make and sell attachable accessories for a fashion world or offer paid access to a new part of a world. Initially, the user monetization tool will be accessible to handpicked users who are creating virtual games, classes, and fashion accessories with the company's platform.
Meta has heavily invested in the Metaverse in the last year, and it has made possible for the virtual users to buy lands and build avatars. Meta hugely depends on targeted advertising, and the Metaverse is making a huge contribution to its booming business. As the CEO, Mark Zuckerberg, said; "We want there to just be tons of awesome worlds, and in order for that to happen there needs to be a lot of creators who can support themselves and make this their job."
Another bonus program
With today's announcement, Meta has also begun testing the bonus program for US creators. Those looped in for the program can earn additional bonuses and revenues by filling the monthly targets set by the company. The parent company also announced that it won't be collecting fees from the bonus program, and it will be paying the creators in full at the end of each month.
Read more: Facebook and Instagram will invest $1 billion in content creators to use their products
Source: Facebook Blog