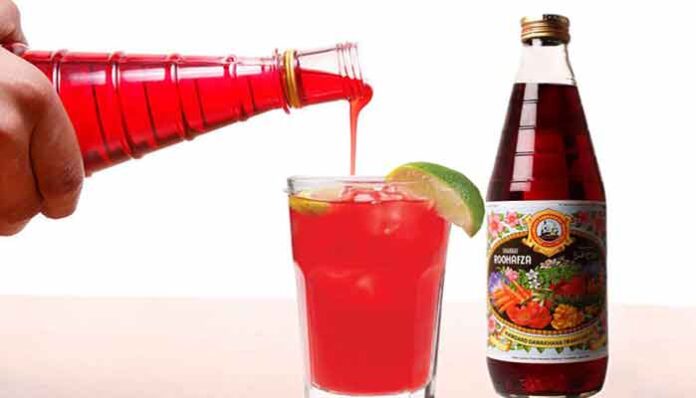 The Delhi High Court has directed Amazon to remove the listings of made in Pakistan Rooh Afza from its Indian platform after a lawsuit was filed by the Hamdard National Foundation, the Indian manufacturer of Rooh Afza, who claimed that the products of its Pakistani counterpart are being sold in India through the e-commerce site.
Court Ordered to Remove all the Listings of Rooh Afza Products in 48 Hours
Justice Prathiba M Singh ordered the removal of the listings of infringing products from http://www.amazon.in within 48 hours. The order reads; "The listings of infringing 'ROOH AFZA' products on the website http://www.amazon.in not originating from the Plaintiffs (Hamdard National Foundation) shall be removed within 48 hours." The Indian court said that it is surprising that an imported product is being sold on Amazon without complete details of the manufacturer being disclosed.
The famous drink was first introduced by Hakim Hafiz Abdul Majeed in Delhi, but due to the partition his elder son remained in India and the younger one moved to Pakistan. Hence, Hamdard National Foundation owns rights over the drink in India, while, Hamdard Laboratories (Waqf) manufactures it in Pakistan. The Hamdard National Foundation and Hamdard Laboratories India submitted that it owns rights over 'Hamdard' and 'Rooh Afza' marks.
Also read: Delhi HC Directs Telegram to Disclose Information of Copyright Infringers
Court Asked Amazon to Disclose Seller Names
Since Amazon is the intermediary between the seller and the buyer hence the Indian court has asked Amazon to disclose the names of sellers and their contact details, with the product listings. It has also directed Amazon to file an affidavit clarifying whether such details are mentioned on the said product listings, invoices, and product labels. For the unversed, Rooh Afza is a famed herbal drink that is being used by the people of India and Pakistan for over 100 years now.