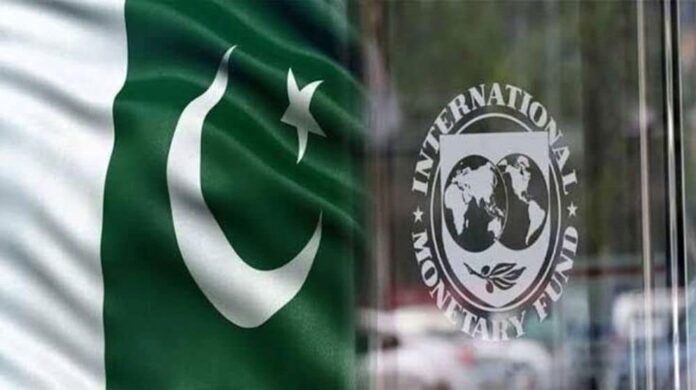 The International Monetary Fund (IMF) Managing Director, Kristalina Georgieva, has reiterated the IMF's stance on Pakistan's tax collection and poverty alleviation efforts. During a meeting on the sidelines of the 78th UNGA session, Georgieva emphasized the importance of Pakistan collecting more taxes from the affluent while ensuring the protection of the nation's most vulnerable citizens.
International Monetary Fund Calls for Wealth Taxation
In her statement, Georgieva made it clear that the IMF's program for Pakistan centers on urging the government to enhance tax collection, particularly from the wealthy segments of society. This focus on wealth taxation is seen as a means to address income inequality and contribute to the country's economic stability.
Had a constructive dialogue with Ms. Kristalina Georgieva, Managing Director of the IMF, at the #UNGA78, that emphasized extending our mutual commitment towards bolstering economic stability and growth in Pakistan. pic.twitter.com/u8kJX8Eqga

— Anwaar ul Haq Kakar (@anwaar_kakar) September 20, 2023
Prime Minister Anwaar-ul-Haq Kakar acknowledged the constructive dialogue with the IMF Managing Director, expressing a mutual commitment to strengthening economic stability and growth in Pakistan. However, the challenge for Pakistan's caretaker government lies in balancing the need for economic reforms and the demands of the IMF program, which has set the stage for ongoing discussions about tax policies and social safety nets. In July, the IMF approved a 9-month Stand-By Arrangement (SBA) for Pakistan, providing vital financial support to the government's economic stabilization efforts.
Protecting the Underprivileged
Georgieva's message also highlights the necessity of safeguarding Pakistan's impoverished population. The IMF believes that by strengthening policies aimed at revenue generation and prioritizing the protection of vulnerable communities, Pakistan can achieve both economic stability and inclusive growth. The goal is to ensure that subsidies and benefits reach those who need them the most, primarily the poor.
Very good meeting with Pakistan's PM @anwaar_kakar today on ????????'s economic prospects. We agreed on the vital need for strong policies to ensure stability, foster sustainable and inclusive growth, prioritize revenue collection, and protection for the most vulnerable in Pakistan. pic.twitter.com/YkVpju4UqY

— Kristalina Georgieva (@KGeorgieva) September 20, 2023
This stance by the IMF aligns with its long-term objective of supporting sustainable economic development in Pakistan. It is worth noting that this isn't the first time the IMF has urged Pakistan to adopt measures that promote fair taxation and poverty protection. The repeated emphasis on these principles reflects the IMF's commitment to ensuring that Pakistan's economic policies benefit all segments of society.
Also read: IMF Rejects Pakistan's Plea for Lower Electricity Bills