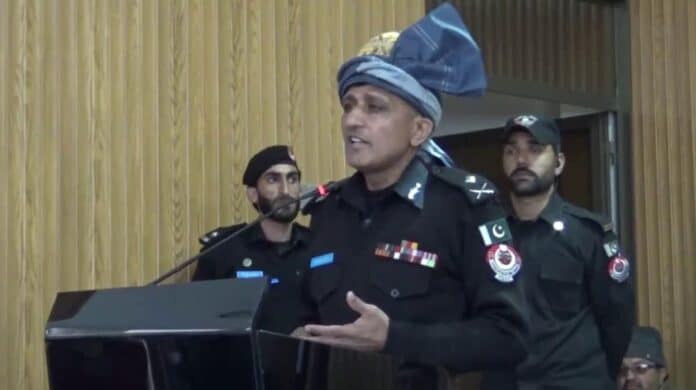 Continuing on the path of our Prime Minister Imran Khan's vision of achieving "Digital Pakistan", the Inspector General (IG) Police Khyber Pakhtunkhwa (KP), Dr. Sanaullah Abbasi, has inaugurated the completely computerized Complaints Redressal System in Peshawar.
Addressing in the ceremony IGP Dr. Sanaullah Abbasi stated, "Automation of Complaint Redressal System is a step in the right direction for KP police. Our objective is to provide speedy access to justice to all citizens of KP including merged districts."
The IGP further stated that the digital system was created after internal considerations to reach out to unprotected groups, particularly women, girls, youth, and minorities.
Speaking to the participants, Dr. Adnan Rafiq (Country Director USIP) told that there is an immediate need to bridge the lack of trust that endures between the public and the police, and digitization of the PCRS is a move in the right direction to enhance the overall state of trust deficit, the requirement of swift justice to the vulnerable people and forming policing procedure more favorable for the citizens.
Read more: Islamabad police inaugurates "E-Police Desk" to facilitate citizens
This newly launched computerized complaint system in Pakistan will prove police to be more attainable through the means of social media platforms, such as WhatsApp, Facebook, and Twitter. Furthermore, the complaint system will include a mobile app for the people to file and monitor complaints, a single SMS shortcode (8855), a toll-free helpline (0800-004000), and electronic email integration.
In addition to it, the IG, RPO, and DPO offices will be capable to directly monitor the system by an app. The PCRS will guarantee process clarity with live SMS updates to the complainant, a paperless and digitized operation, an integrated voice-over IP-based call center in CPO, and an incorporated chat system for the administrators.
A complaint method will be open for the public and feedback will be regarded at every step of handling the complaint about assuring public satisfaction, it is through the addition of such inspections and stability that the responsibility on part of the police will be guaranteed. The inauguration function was attended by all Regional Police officers from across KP, using a video link.
Source: The NEWS