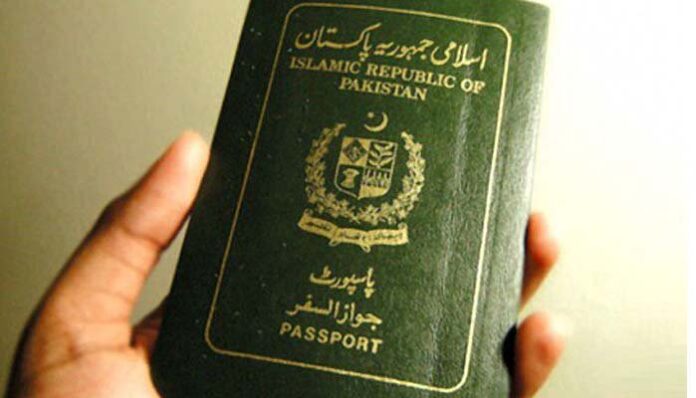 In the recent news, the Pakistani government has rolled out a new service called 'Fast Track Service,' which is aimed at delivering passports to applicants' doorstep within 24 hours. The latest news was announced by the Interior Minister, Sheikh Rashid in a tweet, "Now get your passport within 24 hours. Avail DGIP FAST TRACK SERVICE."
Now get your passport within 24 hours. Avail DGIP FAST TRACK SERVICE. https://t.co/n4y0fplQxm

— Sheikh Rashid Ahmed (@ShkhRasheed) December 14, 2021
The initial announcement was made by Director General Immigration and Passports, Dr. Naeem Rauf in a tweet. He declared that the new Fast Track Service had a successful trial period. During the testing phase, the passport office obtained 1224 applications for the Fast Track Service. According to Dr. Naeem Rauf, all the applications were attended to and the passports were delivered within 24 hours without any problems.
The New Fast Track Service Delivers Passports in 24 Hours
Furthermore, Fast Track Service is an online service that enables users to receive passports without having to travel or wait in queues at passport offices. The Fast Track Service is available in zonal offices, which only comprise Peshawar, Islamabad, Rawalpindi, Lahore, Multan, Quetta, and Karachi.
Asia's First-Ever E-Passport Service to Launched Next Year
Previously, Pakistan's Interior Minister, Sheikh Rashid, declared that the country will roll out Asia's first-ever e-passport service in the first quarter of next year. He disclosed this during a ceremony in Islamabad on December 8th. Significant initiatives are set to be inaugurated by the Director-General of Immigration and Passports.
The redesigned online passport facility, Fast Track Service at zonal offices, website advancement, and launch of the Director-General of Immigration and Passports' official logo was among the endeavors that were declared.
Read more: Pakistan Set to Issue E-Passports from Next Year to Facilitate the Citizens