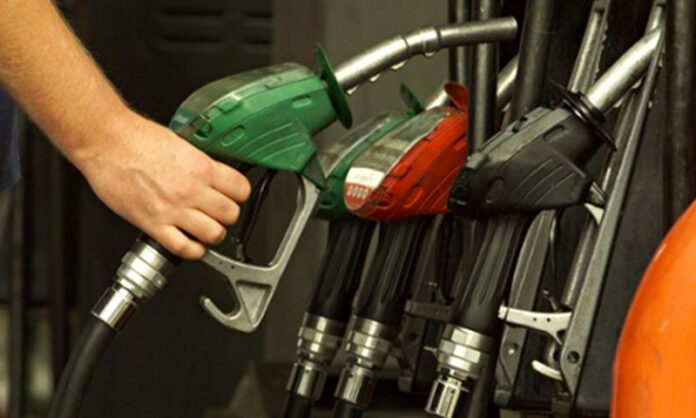 The government has once again increased the prices of petroleum products in Pakistan for the first half of September. According to the notification issued by the Finance Ministry, "The partial increase in the prices of petroleum products is in line with the change in the international oil prices and fluctuation in the exchange rate. It is pertinent to mention that the petroleum levy has been kept at a minimum to provide relief to the consumers."
New Prices of Petroleum Products in Pakistan
The price of petrol has been increased by Rs2.07/liter, diesel R2.99/liter, Kerosene Rs10.92/liter and light diesel oil increased by Rs9.79/liter. Currently, the ex-depot prices of petroleum products are:
Petrol – Rs235.98 per litre
High-speed diesel – Rs247.43 per litre
Light diesel oil – Rs201.54/litre
Kerosene – Rs210.32/litre.
Under the IMF deal, the government has to gradually increase the petroleum development levy (PDL) to a maximum of Rs50 per liter in order to collect Rs 855 billion during the current fiscal year. Currently, the government is charging a PDL of Rs 15 – Rs 25 per liter on various products. The government started raising prices on petroleum products from the last week of May to resume the IMF's bailout package.
IMF Approves Bailout Package for Pakistan
On 29th August, the International Monetary Fund (IMF) approved the release of a long-stalled $1.17 billion tranche of its bailout package for Pakistan to avert default. The development came after the incumbent government agreed to fulfill IMF's demands including the withdrawal of subsidies on electricity and petroleum. As per experts, Pakistan will need more loans and assistance from its allies and lenders to overcome the ailing economy and the worst humanitarian crises that have killed nearly 1,150 people. Meanwhile, the federal government hopes that financial assistance from the IMF, China, Qatar, and Saudi Arabia will ease the inflation.
Also Read: SBP receives $1.16 Billion Tranche After IMF Board Approved 6th and 7th review under EFF