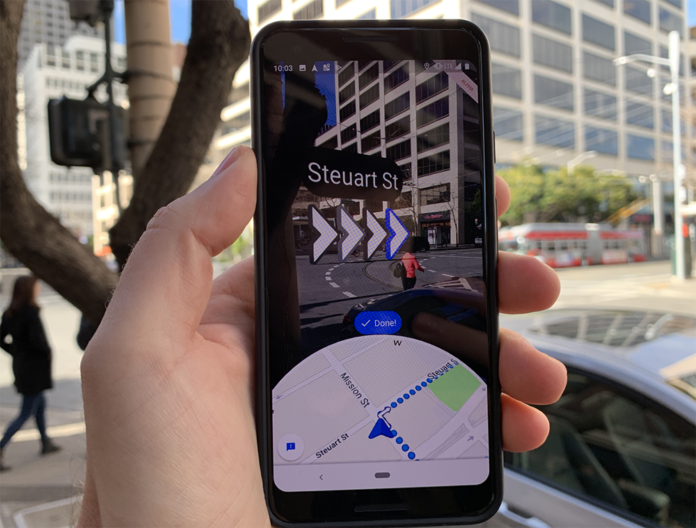 Back in September, Google Maps announced an AR-based Live View Search update. The company is finally moving forward with the update to make the feature available for select cities, including Los Angeles, London, New York, Paris, San Francisco, and Tokyo. The AR-based Live View Search feature will help users to navigate using the phone's camera in real-time.
AR-based Live View Search Feature to Help New Users Navigate Easily
The new AR-based Live View Search feature will be particularly helpful for new users or tourists who are unable of the city's location. The feature is supported by AI, AR, and the billions of street-view photos that have been used to map the planet over the years, which will help people to navigate easily in any part of the world.
The Live View feature will display shops, restaurants, banks, ATMs, etc., even if they are not in sight and are around the corner. The labels mentioned on the search will indicate helpful information, such as; busy hours, price range, rating, and, of course, whether it's open or not. From the Google Maps app, lift your phone and tap on the camera icon in the search bar to start navigating.
Wheelchair Accessible Places
Two years back, Google launched a feature showing wheelchair-accessible places in Australia, Japan, the U.K., and the U.S. The feature has now been rolled out globally for all Google Maps users. To use the features, the user has to turn on the accessibility settings, which will show if places have wheelchair-accessible features like entrances, seating, restrooms, and parking when searching for or viewing a place. Google mentions that the feature may differ from conditions in the real world.
Also read: Google Maps Launches Search with Live View Feature