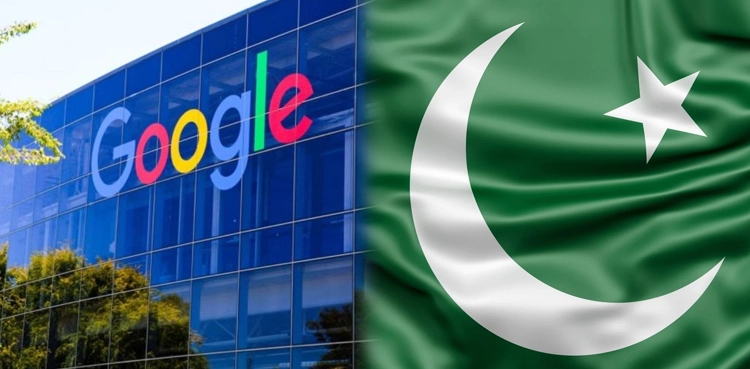 Tech giant Google is now in Pakistan as the Securities and Exchange Commission of Pakistan has registered the American tech giant as an official company in Pakistan. The official documents/certificate issued by the SECP reveals that Google Asia Pacific Pte. Ltd. has been registered under Section 435 of the Companies Act 2017.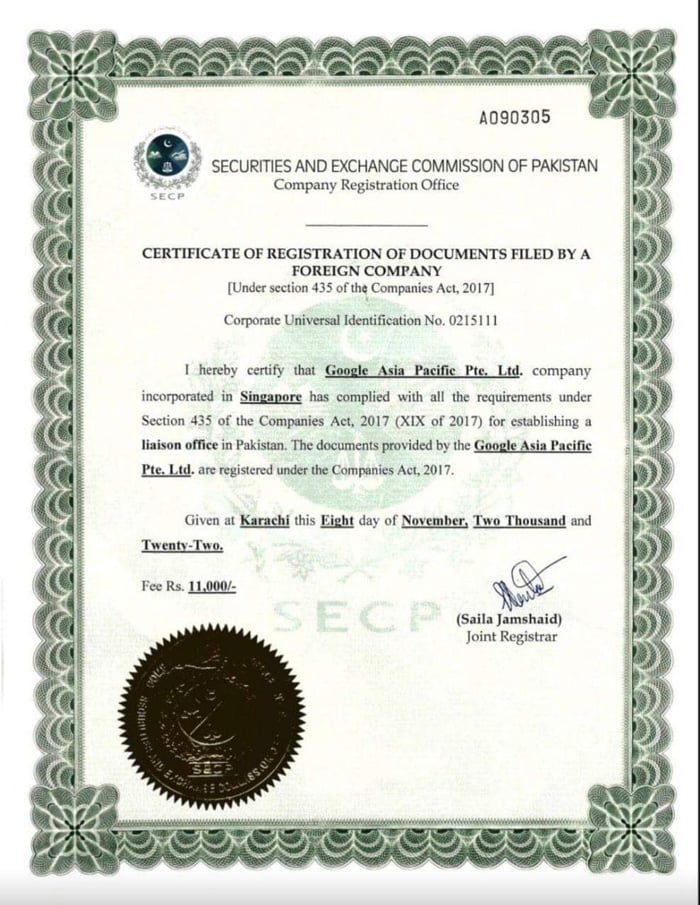 Google in Pakistan: Delegation to Discuss Operational Formalities with Pakistani Authorities
Sources reveal that Google Pakistan is ready to start operations in the country. In this regard, a Google delegation is also visiting Pakistan in the coming week to discuss the operational formalities with the Pakistani authorities. As per new social media rules, the registration of social media companies has been made mandatory in Pakistan, and Google registered itself as a company in this context.
The IT Ministry said that following the registration of the American multinational technology company, other social media platforms would also establish offices in Pakistan. IT minister Aminul Haque said, "TikTok will soon set up its office in Pakistan. Companies remain reluctant due to the lack of trust and inconsistent policies." The ministry is hopeful that Google will establish its office in Pakistan in the next few days.
Google's Initiative for Pakistani People
Recently, Google launched 'Career Certificates' for the people of Pakistan to gain in-demand technical skills across six areas – data analytics, IT support, IT automation, project management, UX Design, digital marketing and e-commerce. Google is also offering 15,000 Google Career Certificate scholarships through local partners comprising educational institutions, industry partners and nonprofits to earn a certificate at no cost. Google's Regional Director for Pakistan, Bangladesh and Sri Lanka, Farhan Qureshi, said, "The certification program will provide new opportunities, allowing developers, students, teachers, job seekers, and businesses to grow exponentially. Partnerships are built with both public and private sectors as we aim to uplift the digital industry in Pakistan."
Also read: Google launches;Grow with Google& program to help workers upskill to high-demand careers