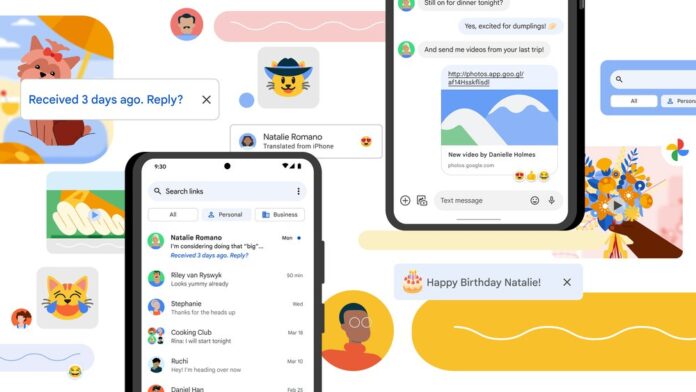 In honor of SMS's 30th anniversary, Google has started testing the end-to-end encryption for its RCS-based group chats. RCS (the Rich Communication Services protocol) is the successor to SMS and MMS on Android. The company said the feature would roll out to all the beta testers in the coming weeks. To check if you have access, simply sign up to be a tester to unlock the beta version of Messages.
Google Encourages Apple to Adopt RCS-based Group Chats
Google has been pushing carriers to adopt the RCS system, particularly Apple, which still relies on the old forms of testing. Neena Budhiraja, group product manager for the Messages app, said in a blog post, "Today, all of the major mobile carriers and manufacturers have adopted RCS as the standard – except for Apple. Apple refuses to adopt RCS and continues to rely on SMS when people with iPhones message people with Android phones, which means their texting is stuck in the 1990s."
Marking the 30th anniversary of the first text message received on the phone via a cell network, Neena wished 'happy birthday' to the SMS. She said; "Happy birthday, SMS – you were a great start, and you had a good run, but everyone is ready for an upgrade." while mentioning Apple, she said that hopefully, Apple can #GetTheMessage, so they don't have to keep waiting to remove the whole 'green-versus-blue bubble' thing.
Reaction Support for iPhone Texts
A very cordial Google has tried to bridge the gap between the two competitors by introducing the ability to react to texts sent from an iPhone in order to improve how texts from an iPhone appear within Android. The RCS standard is a step forward in making messaging more uniform across Android devices. But without iOS adoption, its impact on the quality of messaging between Android and iPhones remains limited.
Also read: Google Docs is Now Getting Support for Emoji Reactions