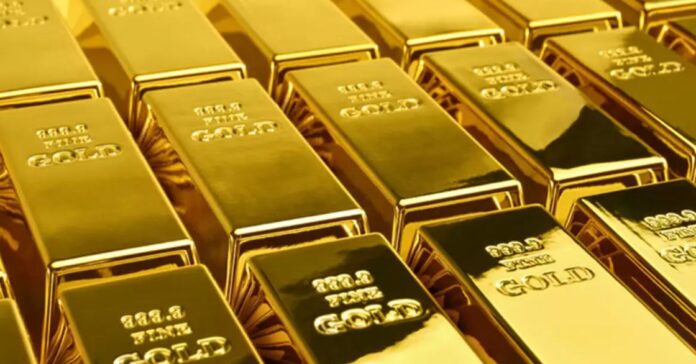 On Thursday, the gold price in Pakistan witnessed saw a historic single-day increase of Rs10,500 per tola or Rs9,003 per 10 grams, caused by a $29 per ounce jump on world markets. Meanwhile, the Pakistani rupee lost anot­her Rs3.92 on a day-on-day basis to hit an all-time low at Rs239.94 amid strong demand from importers.
Fluctuations in Exchange Rate and International Market are Increasing Gold Price
The gold price in Pakistan is usually determined by various factors such as the USD/PKR exchange rate and fluctuations in the international gold market. Gold in 24K purity is the purest form, but it is also available in 22K, 21K, 20K, and 18K. The one-tola and 10-gram gold price soared to record Rs162,500 and Rs139,318, respectively.
In view of the ongoing losing trend on the world markets coupled with record rupee devaluation, All Sindh Saraf and Jewelers Associ­ation (ASSJA) had first issued the rate in the evening with a jump of Rs8,500 per tola and Rs7,288 per 10 grams after a rise of $19 per ounce. Just after three minutes, the association further raised the rates by Rs2,000 per tola and Rs1,715 per 10 grams, based on a further increase of $10 per ounce to $1,750. This calendar year, the per-tola and 10-gram prices of gold surged by Rs36,300 and Rs31,122, respectively.
Pakistan's Gold Imports Rose by 145 Percent in Value to 363kg in FY22
As per data from the Pakistan Bureau of Statistics (PBS), the country's gold imports rose by 145pc in value to 363kg in FY22 valuing $22.6m versus 148kg amounting to $9m in FY21. Jewelry exports went up by 4.5pc to $14m in FY22 from $13.7m in FY21. "Gold price is climbing high in the local bullion market in line with the prices in the international market — which has surged by $50 per ounce since Monday — and depreciation of Pakistani rupee against the US dollar," stated AA Commodities Director Adnan Agar.
Read more: SBP Attributes Rupee Depreciation Against US Dollar Part of Global Phenomenon