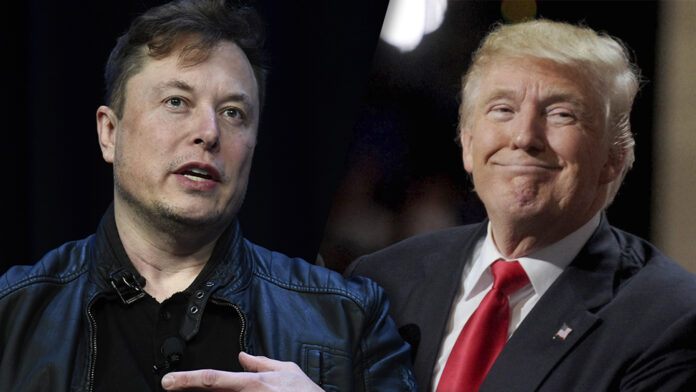 Elon Musk has reinstated the Twitter account of former President Donald Trump after 22 months. In January 2021, Trump was banned from the platform for using it to incite the 6th January Capital riots. Elon Musk tweeted, "The people have spoken. Trump will be reinstated. Vox Populi, Vox Dei," He used the Latin phrase, which translates to; "the voice of the people, the voice of God."
The people have spoken.

Trump will be reinstated.

Vox Populi, Vox Dei. https://t.co/jmkhFuyfkv

— Elon Musk (@elonmusk) November 20, 2022
Twitter Users Choose to Bring Back Donald Trump
The new chief of Twitter posted a poll that asked Twitter users to click "yes" or "no" on whether Trump's account should be reinstated. As per results, 52 percent of people voted in the affirmative, hence welcoming back the highly-controversial Twitter account. Previously, Trump has said that he would remain on his platform, Truth Social, instead of rejoining Twitter.
Although Trump has not commented on the development, but, he did ask his followers on Truth Social to take part in the poll. "Vote now with positivity, but don't worry, we aren't going anywhere. Truth Social is special", he said. According to research by the app analysts Sensor Tower, it was learned that only 92,000 people downloaded Truth Social, while almost 15 million people downloaded Twitter over the same period.
Twitter Employees Shocked over Musk's Decision
A former advertising sales manager who worked at Twitter said that the decision might come back to bite Musk as more and more advertisers will leave the platform. A former senior data scientist, Melissa Ingle, said, "Elon Musk's decision to let Trump back on the platform is incredibly upsetting. "We all worked very hard to keep the platform safe for people to use." "He was banned because he instigated an insurrection and tried to interfere with the free and fair elections of our country. His return is an example of the growing toxicity and abuse on the platform," she added.
Read more: I Would Reverse the Permanent Twitter Ban on Donald Trump, Says Elon Musk