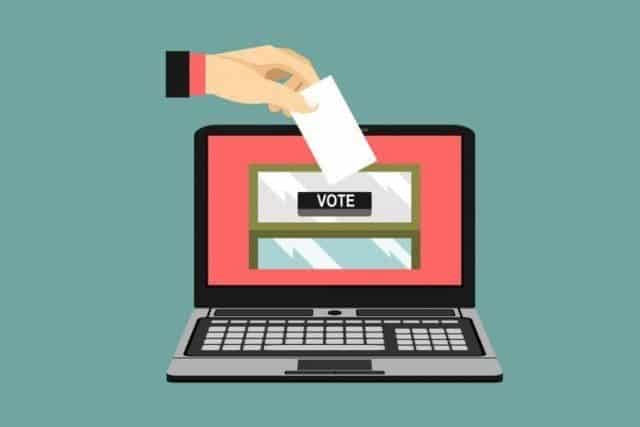 The Economic Coordination Committee (ECC) of the Cabinet on Wednesday sanctioned Rs280 million for the internet voting (I-Voting) project.
The meeting hosted on Wednesday in this regard was chaired by Finance Minister, Hammad Azhar, the ECC allocated Rs. 280 million for the Ministry of Information Technology and Telecommunications (MoITT) for the consultancy and implementation of (i-voting).
Furthermore, the ministry has directed funds to appoint an independent expert for conducting a comprehensive study of widely accepted I-Voting solutions and present its recommendations with the way forward. In this matter, the IT Ministry was instructed to prepare and circulate the Expression of Interest (EoI) for endorsement of the NADRA and the ECP. 
Read more: MoITT to hold the first-ever Digital Pakistan policy roundtables to devise digital transformation
"Imran Khan said that Pakistan would also implement the same system to ensure transparent and fair elections in the country. Prime Minister Imran further said that the government would introduce electoral reforms and electronic voting machines (EVMs) to ensure fair and transparent elections in the country."
According to PM Imran Khan, the EVM system will not only allow millions of Pakistani nationals residing abroad to vote in elections but this newly innovated system will make the electoral process transparent. He further stated that Pakistanis not in the country at the moment would also have the chance to vote in the next general elections while requesting to expedite the work to propose electoral reforms.
Read more: IT ministry approves 9 broadband fiber optic projects to boost internet speed
Moreover, ECC has also approved a Voluntary Separation Scheme (VSS) developed by the PIA under which 25% workforce of the national carrier will be dismissed. ECC also sanctioned Rs. 457 billion for the restructuring of PIA and Rs. 330 million for the Ministry of Defense for the preservation of aircraft.
Source: Pro Pakistani
Image Source: LGMS