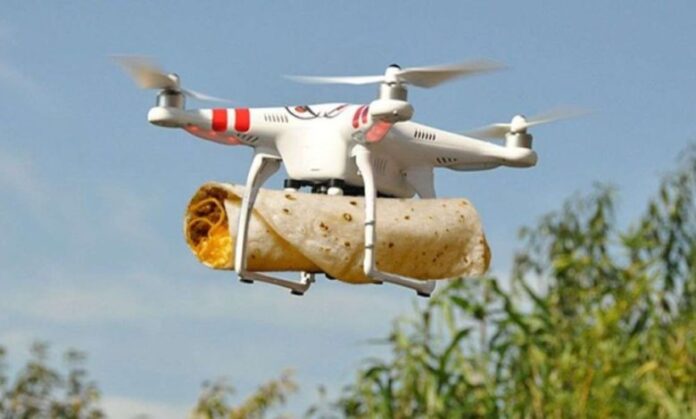 In the recent news, Islamabad Capital Territory (ICT) administration has announced that Islamabad is soon to have food delivery service using drones. Taking the news to Twitter handle, Deputy Commissioner (DC) Islamabad, Hamza Shafqaat, tweeted that the drone food delivery service will be inaugurated in the federal capital in the next few weeks. The DC Islamabad further stated revealed that the latest tech development will be launched in the capital in collaboration with foodpanda.
The Use of Drones Expands to Food Delivery Service
One of the major tech advancements, Drones are being employed for monitoring, protection, mapping, inspection, and detection because of their accessibility to challenging and remote areas. Expanding their domain to incorporate food delivery is surely the next reasonable step.
Furthermore, the DC Islamabad, Hamza Shafqaat said that the launch of the drone food delivery service will be conducted in October. Orphaned children from Pakistan Sweet Home will be invited to the ceremony and they will be treated with food that will be presented to them using drones. 
Read more: Careem releases teaser of drone delivery and says it's coming soon
The government executive further continued that the drone food delivery service will be formally launched after taking Civil Drone Authority (CDA) and Civil Aviation Authority (CAA) on board. Residents of Islamabad have also commended the ICT administration for the tech advanced initiative. 
DHQ Hospital Used Drones for a Similar Purpose
In addition to this, last in April, DHQ Hospital in Haripur started delivering necessary medical supplies to immuno-compromised patients at their homes through drones. The hospital delivered medicines to heart, kidney, and eye patients at their doorsteps using drones, ensuring the patients stayed indoors during the lockdown inflicted due to the Coronavirus outbreak.
Source: Pro Pakistani