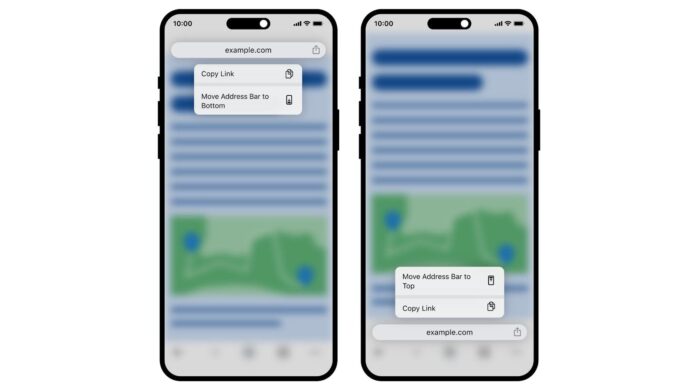 Google has introduced a subtle yet potentially game-changing feature for Chrome on iOS aimed at improving user experience. The latest update on Chrome for iOS allows users to relocate the browser's address bar from the traditional top position to the bottom of their mobile screen. While this might not seem like a revolutionary alteration, it can enhance your browsing workflow by making it more convenient and thumb-friendly. The feature, previously spotted in the TestFlight version by MacRumors, is now being made available to the general public within Chrome for iOS.
Update to Chrome for iOS Make Navigation Easier
The primary objective of this feature is to streamline navigation, ensuring that you can access the address bar with greater ease, especially using your thumbs. This is a familiar functionality for users of Safari and Opera on mobile devices, where the option to relocate the address bar has long been available. To activate this feature, you simply need to perform a long press on the URL bar and select the "Move address bar to bottom" option from the pop-up menu. If you wish to revert to the original configuration, the process is just as straightforward. Alternatively, you can access this feature from the Settings menu for added convenience.
Looking Ahead: Is Android Next?
While this feature is currently making waves among iOS users, Android enthusiasts might be wondering if a similar update is on the horizon for their devices. Google has a history of experimenting with the placement of the URL bar, with a Chrome Home interface featuring a bottom-mounted address bar tested back in 2019. However, it remained in the experimental phase and didn't become a standard feature.
Also read: Google Chrome Gets the Long-overdue Tablet-friendly Features