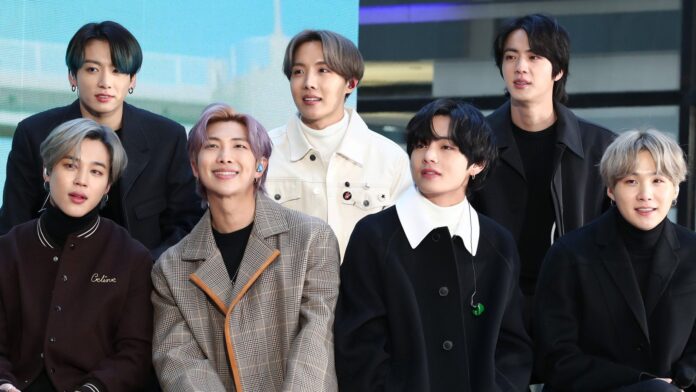 The global sensation K-pop band, BTS, has added another achievement to their already successful career by becoming the most-viewed artist in the history of YouTub, surpassing the young charmer Justin Bieber who had held the top spot and now has the second-highest amount of YouTube views, with Ed Sheeran in third place.
Most Viewed Videos of BTS
Currently, the three videos that contributed the most to this milestone were Boy With Luv, their smash hit Dynamite, and DNA as the MVs for all three have over 1.4 billion views, making it their top 3 most watched music videos. As of August 12, BTS has become the most viewed artist in the history of the platform, collecting an exhilarating 26.7 billion views across all their official channels. It is pertinent to mention here that many official YouTube channels have took in building a community for BTS, which include: BANGTANTV, HYBE LABELS, BIGHIT MUSIC, PLEDIS Entertainment, Source Music, KOZ Entertainment, BELIFT LAB, ADOR and more.
BTS has recently announced that they will be taking a break from the band to continue their solo projects. During a televised event, V, Jin, RM, Suga, J-Hope, Jimin, and Jungkook told fans that they would be having some time away from the group. According to Jimin, the group has been going through a rough patch and they are trying to find our identity and that's an exhausting and long process.
List of Most-viewed Artist on YouTube
Here is a list of top10 most viewed artists on YouTube: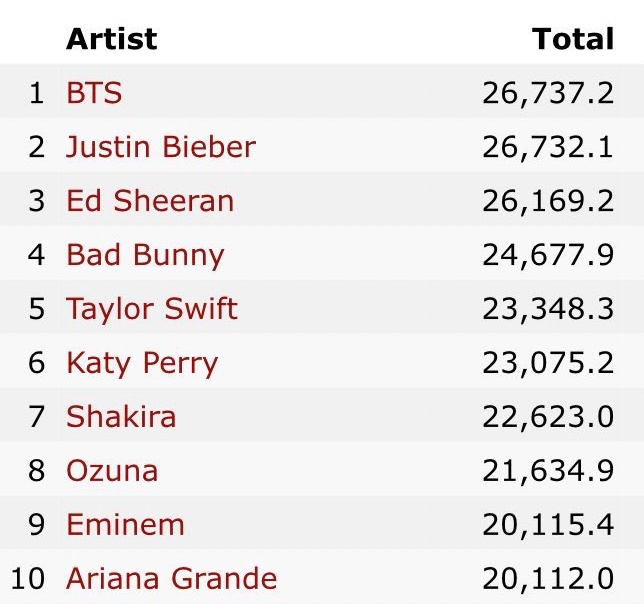 BTS has claimed the top spot with 26,737 billion views, with 26,732 billion hits Justin Bieber is placed second followed by Ed Sheeran in third place with 26.1 billion views. The list further includes; Bad Bunny, Taylor Swift, Katy Perry, Shakira, Ozuna, and Eminem and closes off with Ariana Grande at number 10. The difference from the top to the bottom of the list is over 6 billion views.
Also read: Netflix Revealed its Top10 Series and Movies for the First Time