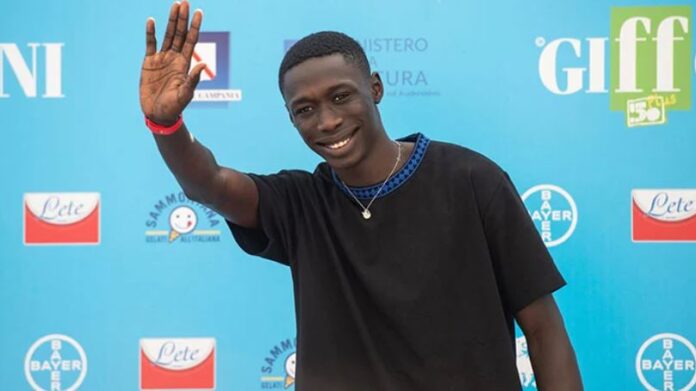 Cryptocurrency exchange Binance has now partnered with TikTok's most-followed creator, Khaby Lame, to spread awareness of crypto. The Italian-Senegalese comedian has signed on as an ambassador for Binance. As a new global brand ambassador for Binance, the largest crypto exchange by trading volume, Lame will educate his audience about crypto and debunk myths surrounding the Web3 ecosystem, the company announced Thursday over Twitter.
Khaby Lame Will Bring Relevance and Relatability as the World Scales to Web3 
"Khaby has become a cultural icon and one of the most entertaining creators globally. We love his charm and sense of humor, and think it will bring relevance and relatability as we scale Web3 adoption," said James Rothwell, Binance's global vice president of marketing, in a statement. 
During the partnership, Khaby Lame will continue to use his signature video style to create bite-size content clips that "tackle some of the misperceptions around Web3," according to Binance. They also plan to collaborate on launching NFT collections to enhance engagement with his fans. 
Lame has already posted his first wordless TikTok with Binance on Thursday afternoon. In the TikTok, Lame jumps to action from a couch and swirls into a Binance-branded superhero costume. A frustrated user types "W** is Web3?????" into a web browser. Then Lame swipes the laptop pulls up the Binance website and uses his "Khaby move." He winks at the camera as the video closes with the message "To be continued." 
.@KhabyLame #Binance
🤝
Making crypto
easy#BinanceMan 🦸🏿‍♂️ pic.twitter.com/I1lPooxPUv

— Binance (@binance) June 30, 2022
The Promotional Video from the TikTok Star Has Been Played Nearly 400,000 Times
The video has been played nearly 400,000 times, and its caption reads: "Having trouble starting your Web3journey? I want to introduce you @Binance Superhero! Tag your friends who need #Ibinanceman. Not trading advice. See website for risk warnings." 
"I consider my followers as my family, and I am always looking for new challenges and interesting content to share with them," Khaby Lame said in the company statement. "I've been curious about Web3 for some time, and jumped at the chance to partner with a leader like Binance because it aligns perfectly with what I usually do: make complex stuff easy and fun for everyone."
Read more: Andreessen Horowitz, Binance, and other Investors Back Musk's Twitter Takeover with $7.1B in Support