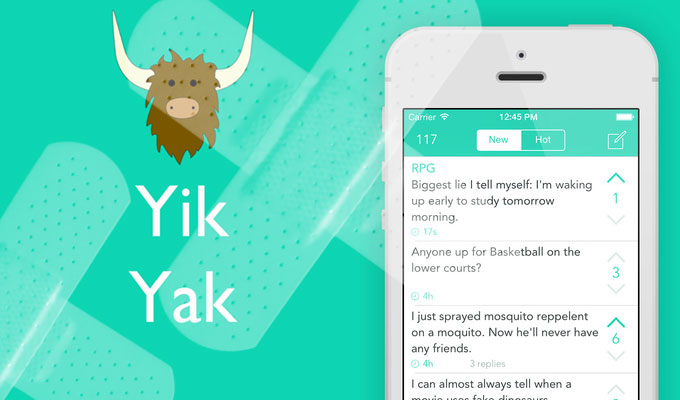 The local anonymous message board app, Yik Yak has reportedly been revealing the precise locations and unique IDs associated with its users. The revealed data was discovered by David Teather, a computer science student at the University of Wisconsin-Madison, who disclosed the issue to Yik Yak on April 11. The company addressed part of the problem on May 8; Teather publicly disclosed the shortcomings on May 9.
The New Problem of the Anonymous Message Board App Puts Nearly 2 Million Users at Risk
"I was able to access the precise GPS coordinates (accurate to within 10-15ft) of all posts and comments on the YikYak [sic] platform," Teather says, which "leaves at least 2 million users at risk." (At least—Yik Yak hasn't publicly revealed how many users it has since November 2021.)
Teather further uncovered that every post and comment on the anonymous message board app, Yik Yak is linked with a unique user ID. The company released an update to address this problem on May 8, but according to Teather, someone could still de-anonymize users with "a few minutes of guessing."
Furthermore, Yik Yak is a pseudonymous messaging board, where users can see posts within a radius of 5 miles. Each user of the anonymous message board app has an emoji and color to differentiate individuals, these can be reset if the user chooses. This feature of the app enables conversation chains to continue in comment sections where users can interact. Each post has a location associated with it by design, and when viewing a post, the app displays how far away they are from you.
Yik Yak Was Previously Shut Down Due to its Failure Over Cyber-Bullying
In addition to this, the anonymous message board app, which was initially launched in 2013, was shut down due to its oversight over cyber-bullying and harassment reputation and was relaunched last year. It is now marketed toward people ages seventeen and older.
Read more: GoDaddy Leaks the Data of Over 1 Million Users in a Massive Data Breach