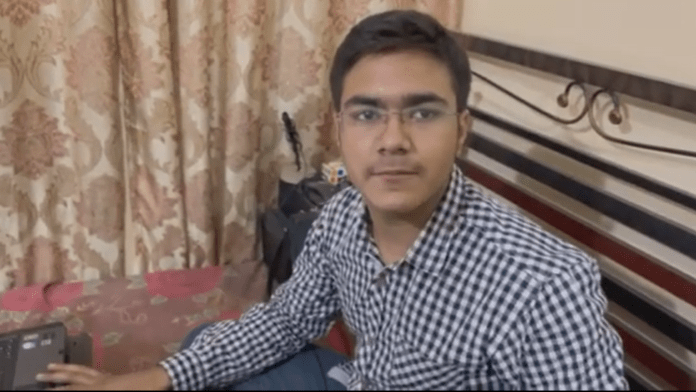 Recently, it has been reported that a 15-year-old boy, Syed Nabeel Haider from Karachi has impressively developed an instant messaging app with various features enlisting voice calling, community formation, channel creation, and features for the visually impaired.
According to the student, the software contains much more advancements than the famous WhatsApp, and it took him three years to complete it. Moreover, the app also has a "hidden talk" feature, similar to WhatsApp, that enables users to set chats to auto-delete and encrypt them.
The 15-year-od was encouraged by the JDC foundation's Zafar Abbas, who reported that the student's father is currently jobless and obtains his earning by selling edible items in the nearby regions. Haider stated that he began working on the app "FF Meeting" when he was studying in class 7 and the development of the app took greater time due to the low performance of his laptop, which he had purchased for an amount of Rs.10,000.
"My father worked really hard to manage savings for me to buy the laptop, but its inefficiency increased the duration of the app's development", Haider said. "I didn't have the means to pay the Google fee for the app's inclusion to the Google store, but one of my well-wishers offered to sponsor me, after which I was successful in uploading it."
Furthermore, FF meeting allows the users to send identical message to 500,000 people concurrently. Users can also share videos and files of 5Gb without compromising the quality. In addition to it, the app also allows creating group chats with numerous members (200,000 people).
A fact-checking article has noted that the application has not been entirely developed by Haider, but rather than it is a telegram wrapper. 
"While we truly appreciate the kid for putting his efforts and time to bring the Chat App into life, but the fact is that he didn't develop it. Yes, the app isn't developed by the kid but in fact, he used a wrapper to bundle the freely available Telegram APIs to build a front end that actually uses Telegram as a service", states the article.
"Even a slightest little look into the app reveals that it is a re-skinned version of Telegram, which gives its APIs to be openly used by developers. Not only that, even the skin is used by another service "Appsgeyser" through which any chat app can be created without any coding in little to no time."
Read more: Microsoft Exchange Server attacked by Chinese state-sponsored Hackers