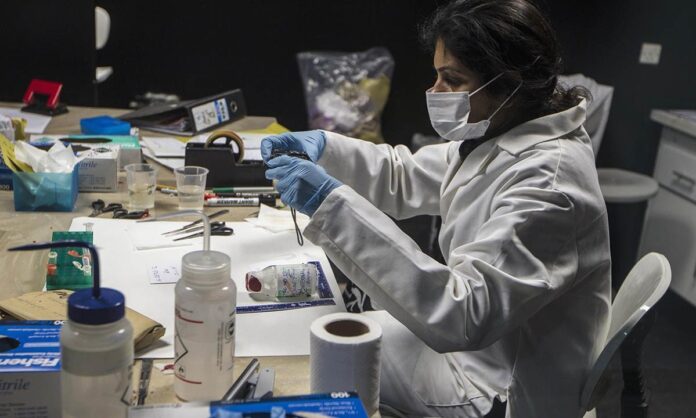 81 Pakistani scientists have been ranked among the top 2% scientists around the world in the latest list presented by the prestigious Stanford University, the USA of the world's top-cited scientists.
Stanford University has recently made public its worldwide list that presented the top 2% of the most-cited scientists in several disciplines. The ranking lists consist of the names of 1,59,683 scientists, doctors, and engineers from all over the world. The list comprises around 160,000 persons.
Moreover, the university has categorized the scientists according to their career-long citation influence until the end of 2019 and also for the single year (2019). Also, the list includes 81 Pakistanis, named for their career-long citation impact while citation impact in a single year includes 243 Pakistani scientists among the top 2 percent scientists.
The Pakistani scientists who paved the path to the list belong to different Pakistani universities and educational institutes involving, Sargodha University, Research Innovation and Commercialization (ORIC) among others. The list moreover includes the names of the scientists who have recently or a while-ago, retired from their positions.
The university's team headed by Prof John PA loannidis directed the preparation of the top names mentioned in the report. The team concluded the finalized names by assessing the global scientists based on the research they performed during their career span, from data gathered up to 2019.
Furthermore, the Stanford ranking was organized according to the subject-wise analysis performed by the University established on the standardized citation indicators such as citations, H-index, co-authorship coma, and a composite indicator.
These brilliant people have formed the path and created the way much easier to tread for the upcoming generation and their determination is very much that not only do their work contributions will live on but that they continue to innovate newer, better, more beneficial projects year on year.
Government College University, Lahore Vice-Chancellor Dr. Asghar Zaidi congratulated the teachers and said the professors were honored to be among the world's best researchers. Moreover, he commented that research papers of 81 professors of Pakistani universities were included in this list. Also included, "Joining this list will also improve the global ranking of our universities," he said.
Image Credits: Mashable Pakistan
Read more on Huawei ICT Competition 2019-2020