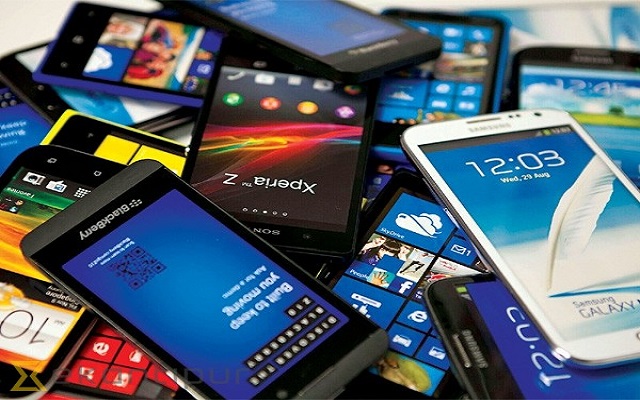 The number of smartphone users and Mobile app users in Pakistan and all over the world is increasing at an exponential rate. It is estimated that about 4 billion people worldwide use smartphones. Thanks to mobile apps, everyday tasks have become simple and convenient. Because of the wide popularity of mobile apps, it has become a necessity for businesses all over the world to launch their mobile apps. 
Mobile app development isn't an easy thing, there are many things that one has to consider regarding the development of the app and deploying it. It requires a robust development plan along with a well-thought strategy to make it a success. If you are looking to launch your mobile app and make it a success, here are some tips that you should follow:
Find Target Audience
Before you dive into the actual process of mobile app development and plan out other things, you will have to find your target audience. This is very important to make your app a success because this will help you build an app according to the requirements of your audience. To find out your target audience and their preferences, you will have to do some market research, find out about other similar apps, what those apps are offering, and who is their customer base.
By doing thorough market research, you will get to know the behavior of your potential audience and with that in mind, you can develop an app that will cater to the needs of your audience.
Plan A Budget
After you have found your target audience, you need to plan your budget for every step of app development and deployment. Proper budget planning is crucial to make your app a success. Keep in mind that you will need a good amount of money for every step of app development and you should have enough capital that you can allocate to the whole process of app development.
This will allow you to develop an app that will be exceptional in every aspect and proper budget planning will prevent the costs from exceeding the initially planned budget. Without budget planning, you cannot expect to get a good app developed for your business.
Offer Something Unique
Next up, you will have to take some time and think about what unique things and features you can offer your users. Every mobile app whether it is a gaming app like Clash of Clans or a video editing app like KineMaster has something unique and different to offer. You will have to be innovative, take advantage of the opportunities wandering around you, be a problem solver, and provide something unique to users that no other app related to the industry is offering.
If you are offering the same features as any other app in your industry then users won't download your app because they will already have such an app installed, why would they install another similar app that provides the same features? For instance, Android users have Google Chrome pre-installed on their devices. If you are offering the same features as Chrome then why would people install your app? For this reason, the UC Browser provides something different from Chrome to lure people into installing it.
Although there are more than 2 million apps on the Google Play Store and App Store, that doesn't mean that you cannot have a unique selling point for your app so that it stands out among the rest.
Pre-Launch Testing
Okay, so you have got your app developed and added some unique features to it, now what? Well, before you officially launch your app on app stores, you must try it yourself and give it a test run. Just make sure that when you are testing the app, you think and act like a normal mobile user and not the app owner. By doing so, you will be able to see through the eyes of an average user and it will also help you to find errors and bugs in the app that you can get fixed before officially launching the app.
Develop A Marketing Strategy
The last tip for the successful launch of your mobile app is to develop a marketing strategy. If you want to ensure that your app becomes a success, then take marketing as seriously as you take the app development process. You should start your marketing efforts 2-3 weeks before you officially launch the app, spread the word around on social media, and create hype surrounding your mobile app. When there will be hype for your mobile app, people will be interested in trying out your app as soon as it launches so, make sure that you do marketing well. Marketing is one of the most important things that can aid in the success of your mobile app.