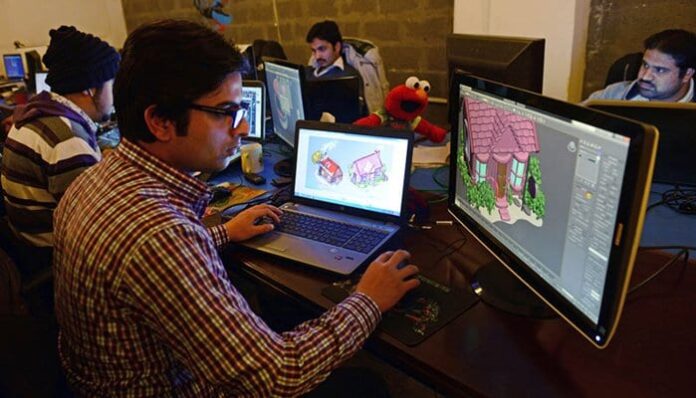 Statistics passed by the State Bank of Pakistan (SBP) shows that exports worth $763 million in the July-Nov period of the Fiscal Year 2020-21(FY21) has been witnessed by Information Technology (IT) and Information Technology-enabled Services (ITeS). It has been increased by 40 percent as per last year that was recorded to be  $549 million in the Fiscal Year 2019-2020(FY20).
If we compare November of Fiscal Year 2020-21(FY21) and of the Fiscal Year 2019-2020(FY20), we observe an increment of about 51 percent that is the worth increased from  $111 million to $168 million. A drastic increase from October to November was witnessed at about $151 to $168, which is growing by 11 percent. Also,  year-over-year growth of 20 percent from $1192 million in FY 19 to $1439 million in FY20 has been seen in Pakistan.
Also the current situation of "Work from home" has resulted in being beneficial for the IT companies as they can carry on their business environment by continuing work remotely.
As mentioned in news by Profit Samiullah Tariq, Head of Research at Pak Kuwait Investment Company, said: "This growth in IT exports will enable the quick realization of foreign currency proceeds, lead to massive generation of employment and good-paying jobs, enable individuals to work part-time which means home-based workers can benefit, and this may also be a good way of digitalizing economy and leading to a growth in the formal economy."
Image source: RS-News
Read More: Ufone and Infobip join hands to provide communication platform-as-a-service (CPaaS)  to clients