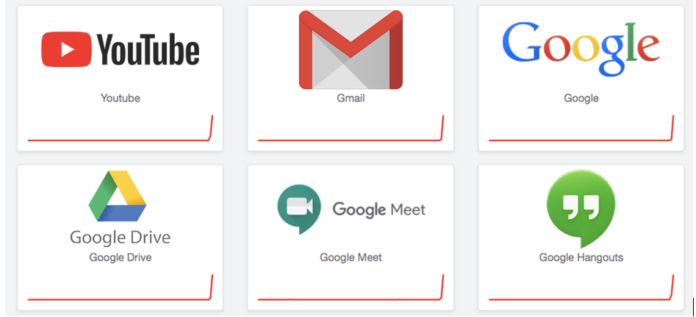 Multiple Google services and websites including YouTube, Gmail, Google Assistant, and Google Docs have been hit with a widespread outage. DownDetector indicates that the outage, which appears to be affecting Google's business and personal services, started at around 6:40 AM ET in the case of Gmail. Reports are adding up on Twitter as users can't access its basic services, with Gmail and the hashtag "#YouTubeDOWN" starting to trend.
As of this writing, the status page for Google's services is reporting that they're all experiencing an outage. YouTube's homepage is showing an animated image captioned with the words "Something went wrong…"
The widespread use of Google's services has to lead to truly staggering numbers on DownDetector, with the number of users reporting problems with YouTube rising over 100,000. However, YouTube appears to still function if you visit in an incognito browser without signing in. The @TeamYouTube Twitter account acknowledged the issues in a tweet published at 7:09 AM ET.
"We are aware that many of you are having issues accessing YouTube right now our team is aware and looking into it. We'll update you here as soon as we have more news," says YouTube.
"Gmail service has already been restored for some users, and we expect a resolution for all users shortly. Please note this time frame is an estimate and may change," says Google on its Gmail status page.
As well as impacting YouTube viewers, and companies that rely on Google Workspace, users are reporting that smart home gadgets integrated with Google Assistant are experiencing issues. We've verified that a Nest Hub smart display is unable to control a connected smart heater, for example.
However, despite the outage affecting numerous Google services, its core search product appears to still be functional, and third-party ads are still showing in results.
The outage appears to be worldwide. We've verified that services are experiencing issues in the US, UK, Netherlands, and Japan, and DownDetector's outage reports are spanning the globe.
Image Source: The Verge
Read more: Careem lowers its commission to 5% to support restaurant industry