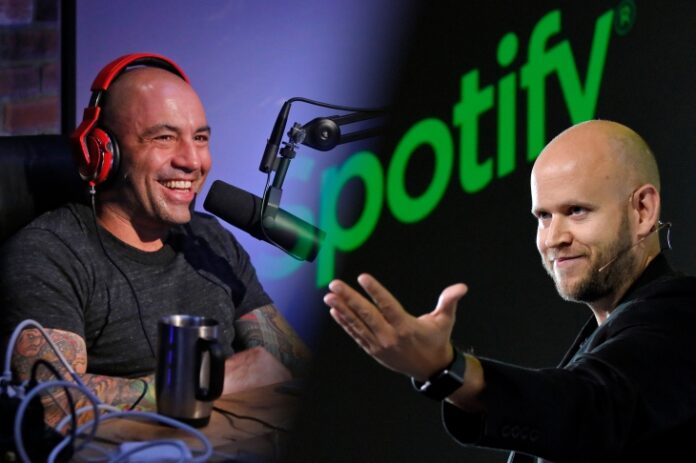 Spotify CEO, Daniel Ek, has said that Spotify will invest $100 million in the licensing, development, and marketing of music and audio content from historically underrepresented creators. Interestingly, it is the same amount of money that controversial podcaster Joe Rogan was offered when he signed a $100 million licensing deal with Spotify in 2022 for providing exclusive content.
Ek addressed underrepresented creators in an internal memo
Ek distributed an internal memo to his employees addressing Joe Rogan's use of dangerous racial slurs in previous episodes of his podcast and the underrepresented creators of the segment. The memo reads; "If we believe in having an open platform as a core value of the company, then we must also believe in elevating all types of creators, including those from underrepresented communities and a diversity of backgrounds. We've been doing a great deal of work in this area already but I think we can do even more."
Read more: Spotify Acquires Podcast Platform Whooshkaa
It further added; "Investing $100m for the licensing, development and marketing of music (artists and songwriters) and audio content of historically marginalized groups will dramatically increase our efforts in these areas. While some might want us to pursue a different path, I believe that more speech on more issues can be highly effective in improving the status quo and enhancing the conversation altogether."
Rumble offered Joe Rogan $100 million to ditch Spotify
Rumble, a YouTube rival, offered Joe Rogan $100 million to leave Spotify and join its service. Its CEO, CEO Chris Pavlovski, wrote; "We'd like to offer you 100 million reasons to make the world a better place. This is our chance to save the world. And yes, this is totally legit." Spotify has come under fire in recent weeks for not moderating Rogan's podcast, The Joe Rogan Experience, which has frequently dug into problematic issues, used racist remarks, and spread Covid misinformation.
Source: Tech Crunch