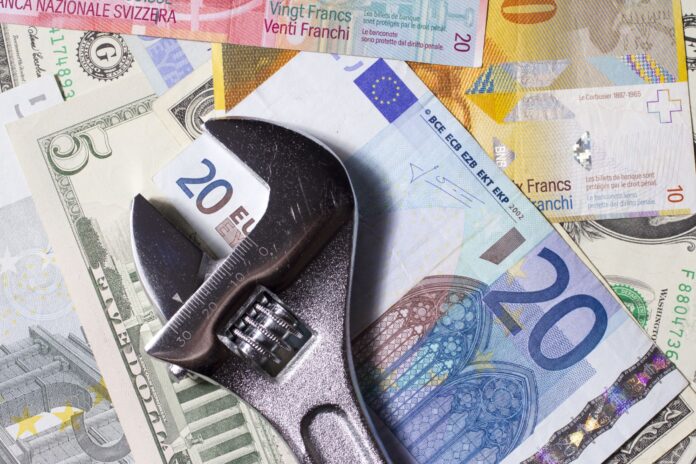 The foreign exchange reserves of the State Bank of Pakistan have decreased by another $497 million, in the period between May 27 to June 3, which now stands at $9.23 billion compared with $9,722.9 million on 27th May.
SBP's foreign exchange reserves fall to the lowest since December 2019
SBP said in a statement; "The forex reserves held by State Bank of Pakistan (SBP) decreased by $497 million (5.1 percent) to $9.226 billion on external debt repayment." The overall liquid foreign currency reserves held by the country, also decreased by $595 million to stand at $ 15.176 billion whereas the reserves held by the commercial banks declined to $5.95 billion by the end of the last week, down from $6.048 billion a week earlier. The current central bank's reserves are enough to cover only 1.35 months of imports.
Read more: Moody's Downgrades Five Pakistani Banks Outlook to Negative
The foreign exchange reserves of the central bank were last seen at $9.233 billion on 6th December 2019. According to a report from Arif Habib Limited, "Pakistan posted a $13.8 billion current account deficit for the first ten months of the fiscal year 2022, against $543 million in the same period last year." It further added; "The deficit is expected to reach $16.4 billion (4.3 percent of GDP) by end of the current fiscal year while coming down to $11.1 billion in the next year (3.2 percent of GDP). The result for FY22 will marginally be above the projected range given by the SBP i.e. 4 percent of GDP."
Finance Minister's stance on the declining economy
Finance Minister Miftah Ismail said; "I assure you that by Tuesday next week, the issue of foreign exchange reserves will be resolved as the expected $2.4 billion will be transferred from China. Our forex reserves will reach $12 billion." Pakistan is also trying to reach a staff-level agreement with the International Monetary Fund (IMF) and the government is hopeful of striking a deal this month, he added.