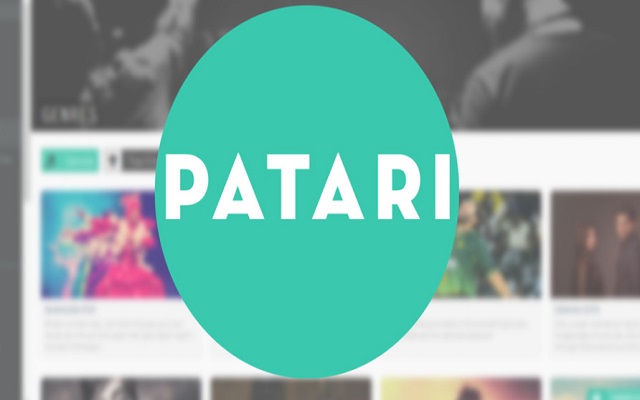 The new initiative developed in Pakistan is Patari.pk, Pakistan's first music streaming website, the website hosts Pakistani music which has started to achieve a surge in the music streaming industry. According to Zarlasht Faisal, the CEO of Patari, the app has got to the number 10 spot on the iOS store in the music category in Pakistan and the 20th spot on the Google Play Store.
Patari was founded way back in 2015 with primary plans to be constructed as a television drama serial streaming website but the idea shifted towards being a music streaming website. The app was launched in February 2015 in beta version with a collection of 20,000 songs and 600 artists and was accessible only through invites and later by registration, which led to an increase in access across Pakistan.
"We honestly just kept our heads down and kept working on it. Just another day in the life of a start-up we thought, and the next thing we knew, it was everywhere. People were sharing screenshots, making memes, trading tips on how to get invites, and reaching out to us to tell us how much they love Pakistani music and Patari" said Khalid Bajwa. Patari was opened to public browsing on 4 September 2015.
Since then it also faced legal action threatened by EMI, Pakistan's leading record label, for copyright violations. Zeeshan Chaudhry, General Manager of EMI Pakistan said: "I am not against Patari. I am against any portal or platform that provides illegal music." Patari and EMI have since resolved their differences and signed an agreement that places EMI on the Patari platform.
Another milestone that Patari achieved was the receiving of $200,000 in seed funding from Sarmayacar. Currently, Patari now has more than a count of100,000 install on the Google Play Store and hosts a wide variety of Pakistani music from indie artists, classics, love ballads, drama OSTs, and podcasts among many more.
Its recent uproar in popularity may be caused by the fact that the streaming website was the official audio partner of Coke Fest 2020 along with Tapmad which was held from 21st November to 23rd November 2020. The platform is consistently working to add more and more music from local artists as well as classics from the likes of Atif Aslam, EP, Strings, etc.
Image source: Phone world
Read more on Why it is more important to spend money on Experiences than Things?