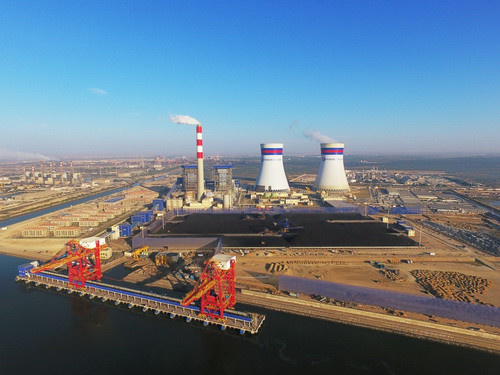 Pakistan has appeared among the top five nations with the exceedingly investment commitments in H1 2020, according to the latest report released by the World Bank's IBRD IDA, titled Private Participation in Infrastructure (PPI) 2020 Half Year Report.
According to the released report, Pakistan had the fourth-highest investment commitments—a new participant to the top five countries this year—with $1.9 billion of investment commitments, accounting for 0.69 percent of its GDP. This can be associated with the financial closure of the Thar Block-I Coal-Fired Power Plant, which was the only project to reach financial closure in the country during this period.
"The coal power project was developed under the umbrella of the China-Pakistan Economic Corridor (CPEC). It is part of an effort by the Government of Pakistan to improve energy security and reduce the average cost of power generation by transitioning from oil to coal," stated the report.
The South Asian region (SAR) collectively perceived the second-highest investment activity in H1 2020, majorly driven by Pakistan ($1.9 billion), India ($1.8 billion), and Bangladesh ($1.2 billion). The report informs that China has been considerably active as a sponsor of infrastructure and developmental projects in the region, specifically in Pakistan and Bangladesh.
Except for Pakistan, Bangladesh, Ivory Coast, and Thailand, most of the private energy investments were placed in renewable energy projects. For Pakistan in particular, this was primarily due to the colossal coal project. As per the report, the World Bank (WB) expects this trend of coal investments to continue for a while.  
"This trend is expected to continue because the Government of Pakistan is trying to improve energy security and reduce the average cost of power generation by switching from oil to coal<" the report stated.
The report furthermore, emphasized that the South Asia region's commercial debt financing ($1.4 billion) was the highest, accounting for half of the total commercial debt raised globally. Most of this commercial debt came from the Thar Block-I Coal-Fired Power Plant in Pakistan and the Dhaka Elevated Expressway in Bangladesh—a combined commercial investment of US$1.1 billion.
Source: Brecorder 
Read more: #021Disrupt2020 brings online 7300+ international and local innovators