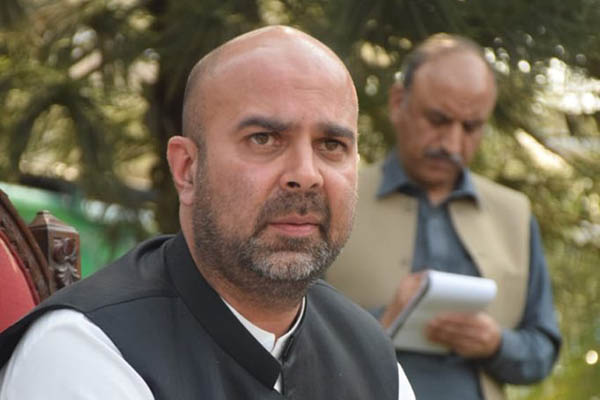 On Friday, the finance minister of the KP government, Taimur Khan Jhagra conveyed to the Ministry of Finance his administration's inability to provide a provincial surplus this year, a key requirement previously agreed IMF deal. In a letter written to Finance Minister Miftah Ismail, the provincial minister says that the federal government had committed to resolving major financial issues of Khyber Pakhtunkhwa.
The finance minister of the KP government further highlighted in his letter that "In return, as committed, I obtained the authorization of the Chief Minister, for the province of Khyber Pakhtunkhwa to sign on to the memorandum of understanding (MoU) and did so within 24 hours. We did this in the greater national interest. However, in contrast to this, in the intervening period of almost 2 months, we have been unable to get time to meet either with the Minister or the Secretary, even once. This despite repeated requests."
Not Resolving KP's Problems Will Result in Rs.100 Billion Unfunded Liability
In his letter, Jhagra further says that the estimated overall impact of not resolving these issues will create a Rs. 100 billion unfunded liability in the Khyber Pakhtunkhwa budget. The provincial minister also listed some of the key issues that remain pending and will hinder the issuance of the provincial surplus. The issues listed include:
Issue of budget allocations for ex-FATA.

Commitment to monthly net hydel profit (NHP) transfers based on the MoU signed between the federal government and Khyber Pakhtunkhwa in 2016.

Revival of National Finance Commission (NFC).

A commitment from the federal government to immediately engage and resolve other financial issues with Khyber Pakhtunkhwa.
Flooding Crisis Has Also Made It Impossible for the KP Government to Issue Provincial Surplus
He says that the recent flooding has caused destruction in the province and the damage from the floods is greater than that of the super-floods of 2010. He adds that the cost in terms of rescue, relief, rehabilitation, and building back is likely to run into the tens of billions. Under the current circumstances and without the resolution of the issues highlighted previously, it will be next to impossible for the KP to leave a provincial surplus, he concluded.
Read more: Government Lifts Ban on Import of Luxury Items to meet IMF Demands