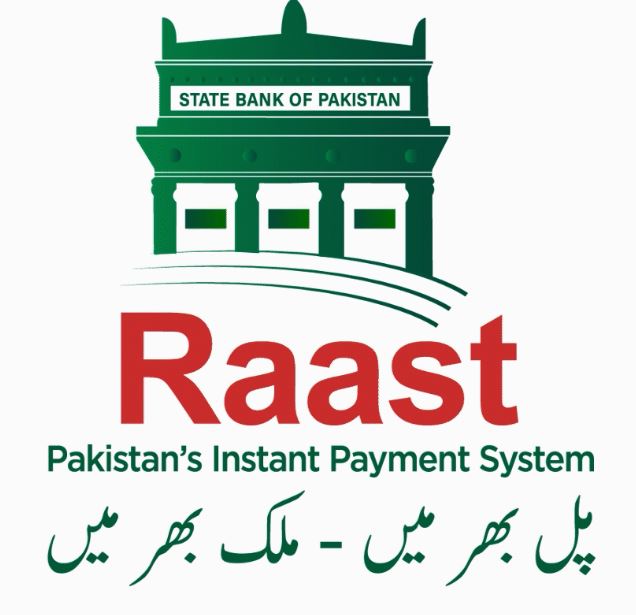 Digital payment system Raast is part of Prime Minister Khan's Digital Pakistan vision to include the poor segments of society informal economy. It has been developed by the State Bank of Pakistan (SBP) in collaboration with Bill and Melinda Gates Foundation and Karandaaz, Pakistan.
The system is developed for processing instant payments, which will address payment system infrastructure-related issues. Raast is Pakistan's first instant payment system that will enable end-to-end digital payments among individuals, businesses, and government entities instantaneously. The state-of-the-art Pakistan's Faster Payment System will be used to settle small-value retail payments in real-time while at the same time provide cheap and universal access to all players in the financial industry including banks and fintech.
As per statistics, digital payments are only accounted for 0.2% of Pakistan's which amounts to 100 billion transactions in a day, whereas the share of digital transactions 1 in peer countries ranges from 1.5% to 7%. These results can be caused due to the challenges encountered within the payment ecosystem, which includes:
Limited interoperability: Financial institutions (i.e. the providers of digital payment services) are not able to perform efficiently due to a lack of necessary central infrastructure.
The high cost of digital payments to the end-user: The customers or the end-users are charged with high fees for conducting transactions digitally.
Poor user experience: The customers or the end-users must go through a complicated procedure to make digital payments.
Lack of security: Currently available digital payment types and infrastructure do not offer sufficient/adequate data protection and authentication

Major Features of Digital payment system Raast includes:
Almost no transaction costs applied for end-users: Raast is created to operate at a cost-recovery idea in order to make digital payments easily affordable by the end-users of all socio-economic backgrounds.
Full sector-wide interoperability: Raast will enable all financial institutions to smoothly connect to each other using a single link to the central infrastructure, forming digital payments accessible across any platform to customers of any financial institution.
Reliability and enhanced security: Raast will introduce more secure payment types, ensure that each transaction is authorized by the payer, and offer enhanced data protection and fraud detection services.
Client-centric innovative products/services: Raast is built on the innovative technological standards, enabling financial institutions to create an innovational and user-friendly digital payment products and services (e.g. payment through phone number/email).
Immediate payments: Near real-time digital payments across individuals, merchants, businesses, and government entities
State Bank of Pakistan Raast Digital App will be very beneficial for our country as it is created to improve documentation, reliance of cash and promote ease of doing business in Pakistan as the investors will receive their cash/credit instantly. Raast will also invite foreigners to offer services in Pakistan. The new digital payment system will gradually be able to adopt payments for Ehsaas Programs. Moreover, pensions and salaries shall also be paid by using SBP Digital payment system Raast. 
Image Source: NT Results
Read more: PM Launches Raast: Pakistan's Instant Payment System – an initiative of SBP