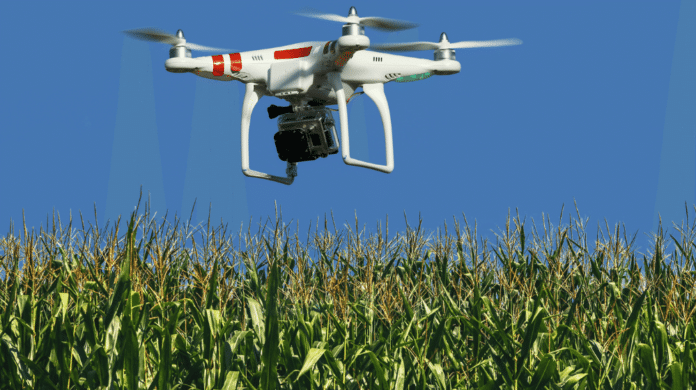 The federal government has decided to set up a Drone Regulatory Authority to utilize the advanced technology that drones offer.
Federal Minister for Science and Technology, Chaudhry Fawad Hussain, gave a high-level briefing to Prime Minister Imran Khan regarding the formulation of the drone policy, where he was briefed on the research and peaceful use of drone technology in various fields, including remote-control surveillance use.
According to the Federal Minister, the agricultural drone manufacturing industry would get a new boost with Pakistan allowing the production of drones in the country along with importing sophisticated drones.
Prime Minister Imran Khan has given instructions to the Federal Minister to constitute a committee to formulate the drone policy and stated the technology would be an effective tool for agriculture, urban planning, security as well as law and order, and gave the go-ahead to formulate Pakistan's first-ever drone policy.
Instructions were given to set up a committee for the legislative and regulatory authority for the use of drones. The committee will submit a draft of the Drone Regulatory Authority Act to the Prime Minister within a month.
Furthermore, Minister for Aviation Ghulam Sarwar Khan chaired a meeting in which officials from the Ministries of Aviation, Defense, Commerce, Industries, Interior, Food and Agriculture, and the Federal Board of Revenue came together to discuss a policy regarding UAVs. The meeting aimed to categorize UAV types and introduce licenses and other regulatory measures to ensure the best use of the technology. The participants were asked to provide their feedback on the topic within two weeks to speed up the policymaking process.
"After incorporating the stakeholders' input, the draft policy will be presented before the federal cabinet for its approval," said the Minister for Aviation Ghulam Sarwar Khan.
"The drone technology is very useful for agriculture, urban planning, security, and law and order," said PM Imran Khan. The premiere gave instructions for a committee to be set up to formulate a regulatory and legislative body regarding UAVs. The committee will submit a draft to the PM regarding the body in one month, according to reports.
Source: TechJuice
Read more: Pakistan ranked among Top 10 countries in Open-Source projects: GitHub Report