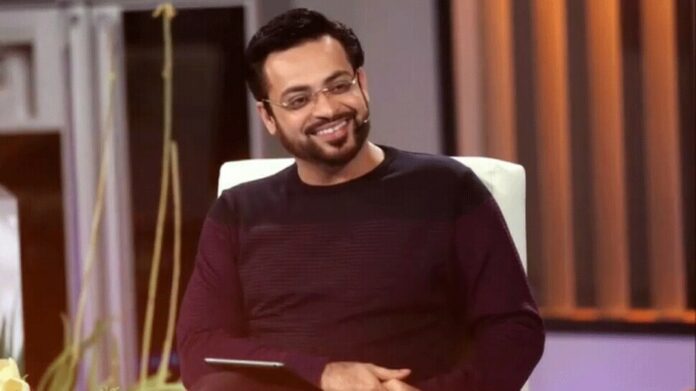 A Judicial Magistrate East Karachi has directed the relevant authorities to conduct Aamir Liaquat's post-mortem examination who passed away on 9th June. A citizen, Abdul Ahad, moved the court seeking the exhumation and autopsy of the deceased TV host and renowned religious scholar, who was seen under immense mental trauma during the last days of his life.
Plea seeking Aamir Liaquat's post-mortem
Barrister Arsalan Raja, counsel for the petitioner, stated that Aamir Liaquat died under mysterious circumstances and the determination of the cause of his death is very important since he was a renowned TV host and politician. The petitioner has also requested the court to form a special board for Aamir Liaquat's post-mortem and exhumation, stating that identifying the cause of his death was necessary. The deceased's children, Ahmed Aamir and Dua Aamir opposed the plea saying that the applicant had no locus standi to file such an application.
It is pertinent to mention here that Aamir Liaquat was found unconscious at his house in the early hours of 9th June, the 50-year-old was later rushed to a hospital where he could not be resuscitated and was pronounced dead. His sudden demise has raised many speculations regarding foul play. On the day of burial, police kept insisting on conducting an autopsy to ascertain the cause of death but Aamir's family insisted that a postmortem will delay the funeral.
Read more: FIR Registered Against K-Electric Over Aamir Liaquat's Death
Former wife of TV host reacts to the situation
Bushra Iqbal, the former wife of Aamir Liaquat Hussain, has raised several questions about the High Court's decision of performing an autopsy. She urged the fans to raise their voice regarding this situation as performing an autopsy is a painful procedure for dead people and Islam doesn't allow it. She wrote on her Twitter, "All of you who are the fans and admirers of late Amir Liaquat Hussain, are you in favor of postmortem of Dr. Aamir Liaquat, do you want his body to go through this procedure? Do they want their contentment after giving the torture and pain to the dead body? Shari'ah doesn't allow this act, dismemberment of the dead and exhumation of the grave is forbidden in Islam. Allah is watching everything."