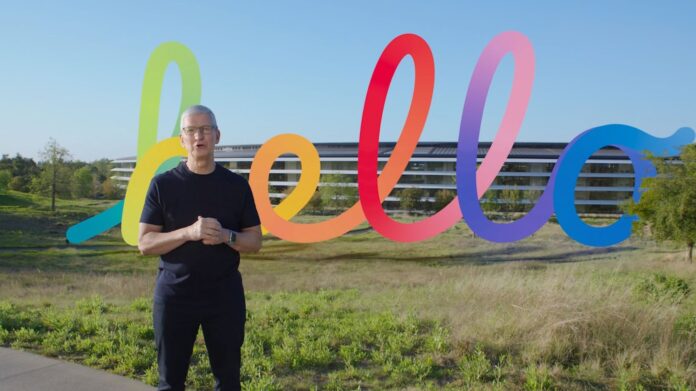 The tech giant, Apple just concluded its first event of 2021 by streaming a virtual keynote for the "Spring Loaded" event. During today's event, Apple announced a number of new hardware products comprising new iPad Pros, a new iMac, a new Apple TV, Tile-like AirTags for monitoring daily items, and iPhone 12 purple in color.
However, there is no news of when will iOS 14.5 will be released, as it had been expected that the company will be announcing the latest version at this event. Below is the list of major hardware products launched by Apple today:
Purple iPhones
The company did not launch a new model of iPhone (those come later in the year, generally), but the most recently launched iPhone 12 and iPhone 12 mini are getting a new color option: purple. To give it a goofy theme Apple used the song from the movie Willy Wonka to announce it, to highlight the color purple.
Apple Card
Next, Apple gave a quick but notable mention of the outline shift in how Apple Card operates. The "Apple Card Family" will allow the users to share their cards with anyone in their family over the age of 13, with customizable spending limits for each added user.
Read more: Apple and Google will both attend the upcoming Senate hearing concerning the app store competition
Apple Podcasts
Podcasts nowadays are a big hit and falling in line with this trend, Apple will be launching a redesigned Podcast app, which includes an option for paid subscriptions based on monthly or yearly payments to individual podcasts.
The next-generation Apple TV 4K
The company announced some completely new changes which have been incorporated in the new Apple TV 4K, as compared to the first model rolled out in 2017. The Apple TV will be powered by Apple's A12 Bionic chip. Moreover, users can now employ an iPhone to calibrate the picture.
Read more: iOS 15 features leaked: Apple to introduce redesigned Control Center for iPhones and iPad
AirTag
One of the most anticipated Apple hardware is the AirTag. This product is solely for keeping a track of Apple accessories such as the keys, wallets, and bags by the "Find My" app, which is used to find various Apple when simply lost.
New iPad Pros
Moreover, the company also revealed its latest iPad Pro tablets, and they are incorporated with the same Apple-designed M1 chip used in other hardware products of Apple.
Source: TechCrunch