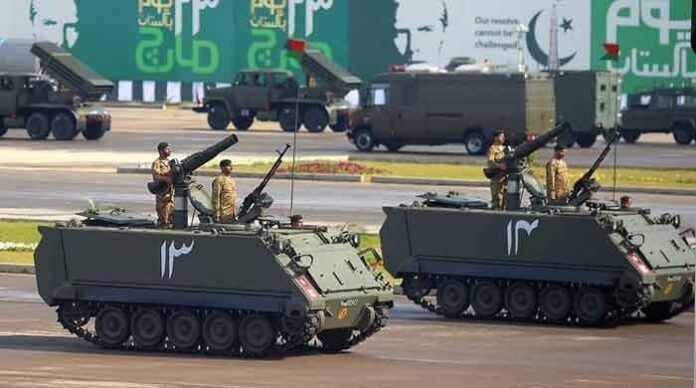 In order to please the global lender, Pakistan Government has cut down the budget for the Armed Forces Development Program (AFDP) by Rs72 billion, which is nearly 20 percent of the total sum. Finance Minister, Miftah Ismail, has high hopes to clinch the staff-level deal before the end of the running week.
Second budget cut for the Armed Forces Development Program
The budget allocated for the Armed Forces Development Program has been slashed for the second time in two years citing economic constraints and restrictions imposed by the IMF. The previous government had allocated Rs340 billion for this AFDP but the actual spending has been shown at Rs270 billion, as the government cuts down the budget allotment. However, the incumbent government previously allocated Rs363 billion for the army development program which has been lowered to Rs291 billion, according to the revised budget
According to the reports from the local media, The official from Finance Ministry said that the armed forces development budget had to be reduced to make a reduction in expenditures so that IMF's surplus budget target could be achieved. Pakistan needs to implement all the conditions agreed with the IMF before its executive board approves the loan tranche of the 7th and the 8th bailout package.
Read more: Government Increases Tax Rates for Salaried Class to Fulfill IMF's Demands
Defence development budget to remain flat till 2026
According to the report published by a local media outlet, the spending on the defence budgets has shrunk significantly over the past two years and it will likely remain almost flat until 2026. As per documents released by the IMF,  Pakistan's defence budget has declined from 3 percent of GDP in FY2017-18 to 2.9 percent last year and would drop to 2.8 percent of GDP this year. Moreover, the spending will continue at the rate of 2.8 percent of GDP until FY2026.