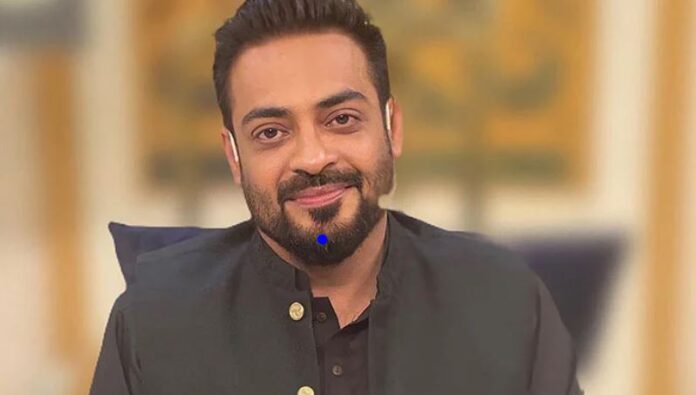 On Friday, the famous TV personality and PTI MNA Aamir Liaquat was laid to rest at the Abdullah Shah Ghazi graveyard after the standoff between the family and the police over the post-mortem of the body ended. Ahmed Aamir, son of Aamir Liaquat, offered the funeral prayers.
PTI Leaders and Religious Scholars Attended the Funeral Prayers 
Friends, family, and people from all over the country were arriving at the Khudad Colony area for offering condolences. Moreover, former Sindh governor Imran Ismail, PTI leaders, and religious scholars attended the funeral prayers of Aamir Liaquat. Aamir Liaquat's body was handed over to the family without conducting a post-mortem. The body was washed by Ramazan Chippa. 
The 50-year-old televangelist passed away on Thursday. The news of his untimely death sent shock waves across the country. Hussain had revealed in one of his recent video statements that he has booked a grave in the graveyard of Abdullah Shah Ghazi's shrine. His parents, politician Sheikh Liaquat Hussain and columnist Mahmooda Sultana are also buried at the same spot and he will be laid to rest beside them.
Aamir Liaquat's Body Was in Police Custody to Carry Out an Autopsy
Hussain's house was sealed by the police as they launched investigations into the motives behind his sudden death. Soon after his death, the police said that his family refused to allow the doctors to carry out an autopsy and had asked for some time to make a decision regarding that. "Both the children, Ahmed Aamir and Dua Aamir, of the deceased have refused to conduct the post-mortem of their father," Syeda Bushra Aamir, the first wife of Liaquat, said in an Instagram post.
View this post on Instagram
Read more: Dr Amir Liaquat Hussain Passes Away in Karachi