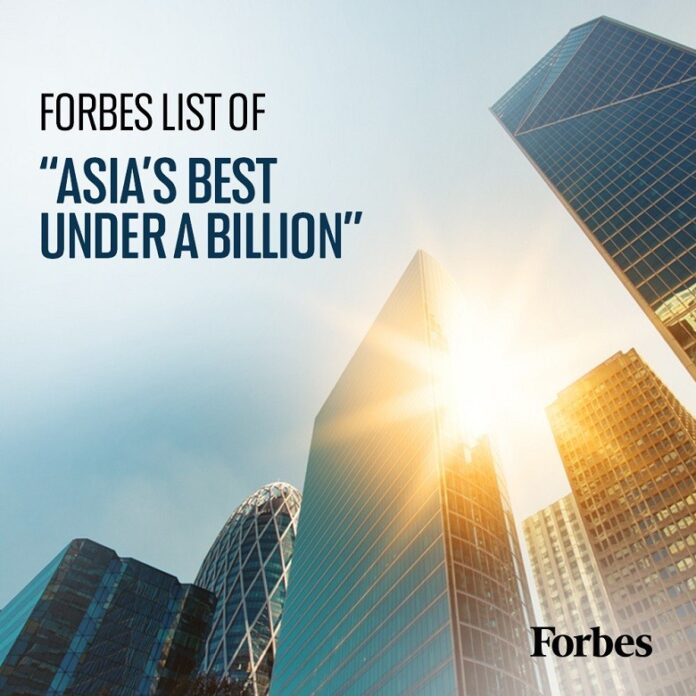 Systems Limited – a next-generation global technology company enabling companies to envisage again their businesses through information technology (IT) and business process outsourcing (BPO) services out of Pakistan has achieved the title of the only IT company that has bagged the most prestigious Forbes Asia's top 200 under a billion 2020 award.
The annual, thoroughly researched list highlights 200 Asia-Pacific public companies with less than US$ 1 billion in revenue and consistent top-and bottom-line growth. The distinguished companies also have track records of exceptional corporate performance and have scored above their peers in a composite ranking that includes sales and profit growth, low debt levels, and robust governance.
Systems Ltd. engages in the provision of business process outsourcing and information technology-enabled solutions. The firm offers software solutions, automated and unified workflows, and business processes to the government and private institutions. It operates through the following geographical segments: North America, Middle East, and Pakistan. The company was founded by Aezaz Hussain in 1977 and is headquartered in Lahore, Pakistan.
"This is an extremely proud moment for the entire team including all the employees, stakeholders, partners, principals, and our shareholders who have trusted us in our leadership. I would like to congratulate all the employees who have put their heart and soul in delivering success to us," said Asif Peer, CEO of Systems Limited. "My passion is that we become a billion-dollar company out of Pakistan very soon, and I trust my employees, the management and leadership that we will soon celebrate our billion-dollar success as well," he added.
Forbes Asia's Best Under A Billion list celebrates the success of high achievers of the continent across different industries. These inductees are selected from a universe of 18,000 publicly traded companies in the Asia-Pacific region with annual revenue above $10 million and below $1 billion. Aside from quantitative criteria, qualitative screens were used as well, such as excluding companies with serious governance issues, questionable accounting, environmental concerns, management issues, or legal troubles. State-controlled and subsidiary companies were also omitted.
Image Source: DND
Read more on Patari.pk Tops as the 10th most Popular music app on iOS store in Pakistan